LAS VEGAS, NV -- Hayden, Idaho's, Dean Settle "heckfuzzizz", emerged triumphant to earn first place and $20,000 cash in the first annual National League of Poker ("NLOP.Com")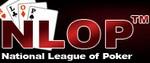 Player's Championship at the Vegas Hard Rock Hotel in
Las Vegas
this past Saturday.
NLOP.com is the country's fastest growing, free-to-play poker site. U.S. players can enjoy the thrill of real-money tournament-style
poker
without any financial risk. NLOP awards over $1,000,000/year in cash and prizes to its members. The NLOP Players Championship culminated a year-long promotion held on the www.NLOP.com site that had its players vying for and winning coveted seats to this year's event, where Settle earned the "Champion" title outlasting the other 96 seated players.
When asked by NLOP spokesman and poker commentator Mike Sexton what he planned to do with the money, Settle joked, "I have to ask my wife." He went on to say, "This was the most amazing experience. I never expected to win and want to thank NLOP for providing me the opportunity to play and represent them as their first National Champion."
The final showdown came shortly after Settle took a commanding chip lead in a wrenching heads-up battle against Barrington, RI resident Daniel Hanson "DannyJimBob" by catching an ace on the river against K3 off-suit. Two hands later, Settle delivered the knockout punch putting Hanson all-in with a pair of eights against Hanson's jack-six off-suit. The board helped neither player and Settle won the championship.
"Dean played skillfully while maintaining a courteous and respectful demeanor throughout the
tournament
," stated NLOP COO Michael Clebnik. "For NLOP casual gamers, a tournament such as the Annual Player's Championship is a great opportunity to foster community, putting faces to the screen names they play against online. Dean is a real gentleman, and we are pleased to have him represent NLOP as our first Player's Champion."
The NLOP Player's Championship, a "deep-stack" tournament format, was comprised of 97 finalists from thirty-two states. The final table had representatives from 9 different states, each of whom won their seats by qualifying in a year-long tournament series held online at NLOP.com.
The tournament culminated with an award ceremony and lavish private party hosted by Mike Sexton and NLOP management for all finalists and their friends and families in Wasted Space, the ultra-lounge at the Hard Rock. Photos, video and commentary from tournament can be found on www.nlopplayerschampionship.com.
Hard Rock Hotel & Casino
4455 Paradise Road
Las Vegas, NV 89109
Phone: (702) 693-5000
Toll Free Phone: (800) HRD ROCK
Fax: (702) 693-5010
Email:
info@hrhvegas.com
Website: www.hardrockhotel.com
The Hard Rock Hotel & Casino is a popular destination entertainment resort that was built in 1995. It has over 600 rooms and features over 650 slots and 90 table games. In addition to the hotel and casino, the property has a beach club with a swimming pool that was selected by the Travel Channel as one of the top 10 pools in the world, the Body English nightclub, "The Joint" concert hall, five restaurants, including the world famous Nobu, and an 8,000-square-foot spa and fitness center.