Club USA Casino Craps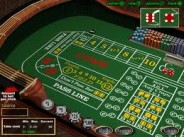 Club USA Casino has good craps action at their site. They offer private, public and reserved tables. The minimum bet is $1 and the max is $500. The casino offers behind the line odds. Nice graphics and sound add up to a satisfying craps experience. Good shooting.
Free Slot Tournaments Going on Now at Roxy Palace!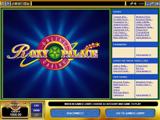 Roxy Palace has slot tournaments 24 hours a day with guaranteed freerolls and free buy-ins. There's a huge variety of types of tourneys to enjoy. Sign up now, join the fun and win some cash!
Las Vegas, NV - Grammy nominated New Zealand folk comedy duo Flight of the Conchords announced their North American Tour with a stop at the Hard Rock Hotel and Casino's Joint on Saturday (Photo: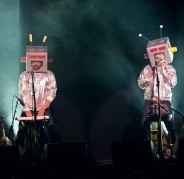 Flight of the Conchords Performing at the Hard Rock's Joint © Erik Kabik/ RETNA/ www.erikkabik.com).
The tour coincides with the conclusion of the second season of HBO's hit show "Flight of the Conchords" and the release of the duo's as-yet-untitled second full-length album for Sub Pop. Flight of the Conchords' self-titled 2008 full-length is nominated for a Grammy for best comedy album. This follows their 2007 Grammy win for the EP The Distant Future in the same category.
Flight of the Conchords is composed of Bret McKenzie and Jemaine Clement. Billing themselves as "Formerly New Zealand's fourth most popular guitar-based digi-bongo accapella-rap-funk-comedy folk duo", the group uses a combination of witty observation, characterisation and acoustic folk guitars. The duo's comedy and music became the basis of a BBC radio series and then an American television series, which premiered in 2007, also called Flight of the Conchords.

Hard Rock Hotel & Casino
4455 Paradise Road
Las Vegas, NV 89109
Phone: (702) 693-5000
Toll Free Phone: (800) HRD ROCK
Fax: (702) 693-5010
Email:
info@hrhvegas.com
Website: www.hardrockhotel.com
The Hard Rock Hotel & Casino is a popular destination entertainment resort that was built in 1995. It has over 600 rooms and features over 650 slots and 90 table games. In addition to the hotel and casino, the property has a beach club with a swimming pool that was selected by the Travel Channel as one of the top 10 pools in the world, the Body English nightclub, "The Joint" concert hall, five restaurants, including the world famous Nobu, and an 8,000-square-foot spa and fitness center.