Guide to Gambling Online
How to Start Gambling Online - Part I
There are a number of things to consider before you become an online gambler. One of the most important is finding the best sites to play. With so many choices, what should you look for? Let's examine the question of where to gamble online.
How to Start Gambling Online - Part II
In Part 2, we discuss the technical side of online gambling including computer requirements and software options as well as how to open and fund your player account.
Finding a Good Online Poker Room
Just as there are key facets indicative of a great online casino, quality online poker rooms have specific features that can help you to determine if the room is worthy of your attention or simply a 'Johnny-come-lately' looking to take a share of the $200 million poker bonanza. Here's what to look for when selecting an online poker room.
Online Slot Jackpots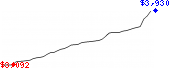 ReadyBetGo! is tracking and charting the world of
online progressive slots
. Current jackpot values and historic trends for the leading online slot software manufacturers including
Boss Media
,
Microgaming
,
Playtech
,
Random Logic
and
Wagerlogic
!
Guide to Gambling Online
Gambling online gives the thrill of gambling, but without a trip to a local casino or poker room. Players find all the games they usually play, moving quickly from game to game and getting good odds in the bargain. With online poker, the game is always on, the action is fast, and the betting levels will fit any budget. We understand that with all those casino sites it is hard to find the best one to gamble online. We agree that online gambling is fun, but make sure you choose only the best casino sites to optimize your game! If you are not from a English-speaking country there are still many ways to enjoy an online casino. Did you know that in a country like Sweden, playing in a casino without a local license is forbidden? A site, like
svenska casino online
could help you find a licensed and trusted casino. For further information you can always use a search engine.
Featured Online Gambling Author

is considered a leading authority in online gambling. He has written for most of the major gaming publications worldwide including Casino Player, Strictly Slots, Gambling Online, Bluff, and many more. He is also the author of a series of best-selling gambling books collectively titled
The Real Deal
. He is the founder of online watchdog site TheOPN.com at www.theopn.com and currently serves as the Editorial Director for Poker Life magazine.
Latest Online Gambling Strategy and Rules
Latest Online Casino Reviews
Online Gambling News