The Joy of Six Slot simulates craps action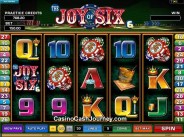 Microgaming's video slot release The Joy of Six allows players the chance to experience the excitement of the enthralling game of craps. Based in a casino environment, the five-reel, 30-payline slot lets players throw the dice in a vibrant world of vivid graphics, craps animations and distinctive sound effects. The large variety of features within the game gives players many opportunities to profit from an enjoyable experience.
WAUKEGAN, Illinois -- Reflecting a focus on heightening casino experiences by reaching players at home before they enter casinos, WMS recently launched an online promotion aimed at educating players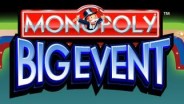 WMS' Monopoly Big Event free play promotion is going on right now. and building awareness for the MONOPOLY Big Event gaming machine, WMS' first Community Gaming product.
WMS' MONOPOLY Big Event product is a thrilling new slot experience where all eligible players enter the bonus round together and win together. The online player promotion for this exciting new slot offering, available at www.wms.com/monopolybigevent, launched January 1st and will run through March 30, 2007. To build player interest and understanding of this new game, key game features of MONOPOLY Big Event such as the eligibility meter, the six communal bonuses and the bonus multiplier, are highlighted on the website.
In addition, over 1,350 prizes will be awarded to visitors to the site during the online promotion. Two Grand Prize winners will win the top prize as they and three of their friends will enjoy a first class trip to Las Vegas, including a stay in a luxurious hotel suite on the Strip, spending money, and tickets to a Las Vegas show. Also, fifteen participants a day will instantly win a $50 Red Envelope e-gift card.
Rob Bone, VP of Marketing of WMS, commented, "The internet is a great medium to reach players and inform and educate them on WMS games before they visit casinos. The new MONOPOLY Big Event online promotion highlights the many unique and entertaining features of this popular new game while also giving participants the chance to instantly win prizes and awards."
WMS Gaming
Corporate Headquarters
800 South Northpoint Blvd.
Waukegan, IL 60085
Phone: 847 785-3000
Fax: 847 785-3058
Website: www.wmsgaming.com

WMS Gaming, also know as Williams, is a leading reel and video slot manufacturer. The company started out in the video lottery terminal (VLT) business in 1991. In 1997, the company premiered what would be, and still is, its most successful video slot machine to date, Reel 'em In¨∆. This multi-coin, multi-line game offered tons of bells and whistles for the slot player. The website provides graphics and details for many of its slots, including Monopoly, Clint Eastwood, Treasure, Quakers, Cool Cat Cash, and many others.