WAUKEGAN, Ill. & VANCOUVER, British Columbia -- WMS Gaming Inc. has announced it has entered into a multi-year online content licensing agreement with the British Columbia Lottery Corporation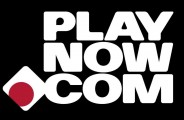 Playnow.com will feature WMS' library of slots
where the BCLC will have access to WMS' online library of authentic slot games on their gambling website, PlayNow.com.
BCLC's PlayNow.com players will have the chance to play many of WMS' hugely popular slot games, such as THE WIZARD OF OZ, Zeus, Reel 'Em In and Jackpot Party games. The games will be accessible for play through WMS' remote game server integration capability, obtained when Williams Interactive purchased Jadestone Group in May 2012.
PlayNow.com has offered online gaming to players in British Columbia since 2004, and in 2010 became the first regulated Canadian jurisdiction to offer online casino games. In addition to an online casino PlayNow.com offers players access to Canada's biggest lottery games LottoMax and Lotto 6/49 as well as multi-player bingo, player-to-player poker and a new Sportsbook platform that launched this past summer.
Orrin J. Edidin, President of WMS Industries and President and CEO of Williams Interactive, said, "Players at BCLC's casinos have loved WMS' great gaming content for many years and we are delighted to expand our relationship to bring this same level of excitement and entertainment to BCLC's online players. The key to building player loyalty on the casino floor or online at home is to consistently offer great gaming entertainment experiences; and our proven content is an ideal solution to extend our customers' gaming entertainment beyond the casino's four walls. The continued expansion of our interactive relationships and activities is a great endorsement of our content and approach to services and solutions and terrific news for the rapidly growing universe of online players."
Rhonda Garvey, BCLC Vice President, eGaming said, "BCLC has worked with WMS for more than 14 years. During this time, many WMS slot games have become player favorites in our land-based casinos. As another first in North America for PlayNow.com, we are delighted to now offer our online players the opportunity to play the virtual version of WMS' popular slot games."
WMS Gaming
Corporate Headquarters
800 South Northpoint Blvd.
Waukegan, IL 60085
Phone: 847 785-3000
Fax: 847 785-3058
Website: www.wmsgaming.com

WMS Gaming, also know as Williams, is a leading reel and video slot manufacturer. The company started out in the video lottery terminal (VLT) business in 1991. In 1997, the company premiered what would be, and still is, its most successful video slot machine to date, Reel 'em In®. This multi-coin, multi-line game offered tons of bells and whistles for the slot player. The website provides graphics and details for many of its slots, including Monopoly, Clint Eastwood, Treasure, Quakers, Cool Cat Cash, and many others.