A Huge Collection of Loose Slots!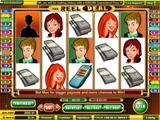 Online casino slots are loose. Why? Because with the lower overhead, no slot employees to pay, and lower taxes, they can afford to pay more back to their customers. Roxy Palace offers a huge range of casino slots for you to play for fun or for real money prizes. From easy to play 3-reel games and fruit slot machines, all the way through to popular video slots, progressives slots and brand new releases from Microgaming, every game provides a high level of quality.
FRIANT, California -- The manufacturers of the mystery jackpot progressive link system and the 'Deep Pockets' slot machine have confirmed that the winning jackpot meter as reflected on the machine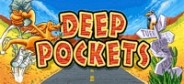 Deep Pockets wasn't so deep. . .
was the result of a malfunction in the progressive link system. The manufacturers also further confirmed that no valid or verifiable jackpot was won by the Casino patron Mr. Sornpaserd Unkeowannulack on September 15, 2006.
In separate letters to Table Mountain Casino, the mystery jackpot progressive system manufacturer, Progressive Gaming International Corporation ("PGIC"), confirmed that they support the finding that a malfunction occurred. And the manufacturer of the "Deep Pockets" slot machine, International Game Technology ("IGT"), also confirmed this result, stating that review of the game history by an IGT technician "...established that there was no winning combination for any amount of cash or credits on the last game" of the slot machine played by Mr. Unkeowannulack.
PGIC further confirmed that the dollar value of the maximum mystery jackpot that was programmed into this linked system of
slot machines
could not exceed a maximum award of $10,000.00; consequently, a screen displaying a jackpot of over $737,000.00 on a linked slot machine being played by Mr. Unkeowannulack that was programmed not to exceed $10,000.00 is clearly a malfunction.
Although the manufacturer investigations reveal that there was clearly a malfunction that does not legally obligate Table Mountain Casino to pay or award any jackpot, in any amount, to Mr. Unkeowannulack, the management of Table Mountain Casino values all of its customers, especially a premium player such as Mr. Unkeowannulack. Consequently, despite the lack of any obligation on the part of the Casino, management has delivered a letter to Mr. Unkeowannulack disclosing the results of the investigations and has also offered him the monetary equivalent of the maximum dollar amount that could have correctly registered on the mystery jackpot progressive jackpot link system he was playing had he actually won a valid and verifiable
progressive jackpot
.
In addition, the Casino has advised Mr. Unkeowannulack of his right to dispute this outcome and pursue this matter further through the independent Dispute Resolution Process established by the Tribal Gaming Commission.
"The integrity of the gaming environment we offer at Table Mountain Casino is of upmost importance. We are pleased that the manufacturers were able to conduct their investigations so thoroughly and so quickly," stated Table Mountain Casino's President and CEO, John Mayewski.
NOTE: Copies of the letters from Progressive Gaming and International Gaming Technology and the letter to Mr. Unkeowannulack are available on request.
Table Mountain Casino is owned and operated by the Table Mountain Rancheria Band of Indians who actively support many community-based agencies and non-profit organizations serving residents of the Greater Fresno area and the regional San Joaquin Valley community.
Table Mountain Casino
8184 Table Mountain Road
Friant, CA 93626
Phone: (559) 822-7777
Website: www.tmcasino.com

Table Mountain Casino has hundreds of Vegas-style slot machines and classic table games. The casino also has new card games like Let it Ride, Three Card Poker and Spanish 21.