A Huge Collection of Loose Slots!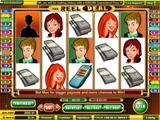 Online casino slots are loose. Why? Because with the lower overhead, no slot employees to pay, and lower taxes, they can afford to pay more back to their customers. Roxy Palace offers a huge range of casino slots for you to play for fun or for real money prizes. From easy to play 3-reel games and fruit slot machines, all the way through to popular video slots, progressives slots and brand new releases from Microgaming, every game provides a high level of quality.
TORONTO, Ontario - As reported by Thestar.com: "How is it that a penny slot machine designed to pay out no more than $9,025 displayed a jackpot message of $42.9 million?
Paul Kusznirewicz,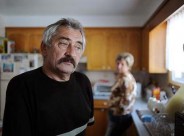 Paul Kusznirewicz and wife, Halina, are suing the Ontario Lottery and Gaming Corporation for $42.9 million he says he won on a slot machine. perhaps the world's most unlucky lottery "winner," thought he had struck it big at the Georgian Downs casino in Innisfil this past December, when the 2-cent slot machine he had been playing for 20 minutes exploded in lights and music.
A message: "Call attendant. You have won a jackpot of $42.9 million" popped up on the screen, the 55-year-old says.
But when casino personnel arrived to investigate, they told the Wasaga Beach resident that the slot machine had messed up and he wasn't entitled to any winnings.
All Ontario Lottery and Gaming Corp. machines display a notice that malfunctions void all pays and plays.
"This machine clearly malfunctioned. The most it can possibly pay out is $9,025," said OLG spokesperson Allison Sparkes..."