LOS ANGELES, California -- WPT Enterprises, Inc., creator of the World Poker Tour®, and PokerStars, the world's largest poker company, today signed the first international television sponsorship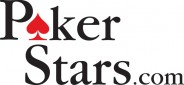 deal for WPT Season VII, securing exclusive gaming sponsorship of selected broadcasts in Europe and the Americas.
Specifically, PokerStars receives title sponsorship, exclusive in-show educational or gaming site and brand integration in all WPT Season VII "original" episodes (featuring commentary by Mike Sexton and Vince Van Patten) airing in Canada, Germany, Italy and Netherlands.
Additionally, PokerStars and WPTE will collaborate to create "localized" Spanish/Portuguese-language programs featuring native commentators for specific territories in Latin America. To date, WPT has successfully aired localized productions for previous seasons in France, UK, Philippines, South Korea and Macedonia.
"TV sponsorship is an important part of our business, so having the biggest company in the poker industry jump on board is an exciting way to start international distribution of Season VII," said Steve Lipscomb, Founder and CEO. "We look forward to working with PokerStars as we roll out the latest WPT programming to fans in these territories."
Plaza Roble Corporate Center
San Juan
Costa Rica
PokerStars.com is a fun, safe place to play poker with people from around the world for real or play money. The site offer the most popular poker games such as Texas Hold'em, Omaha and Stud. Real money limits range from $0.01/0.02 to $100/$200. PokerStars is an official member of the World Poker Tour, and the title sponsor of the European Poker Tour (EPT) and the PokerStars Caribbean Adventure. In the fall, PokerStars hosts the world's largest online tournament, the World Championship of Online Poker (WCOOP).