Find Loose Slots... Play Online!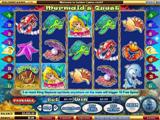 Roxy Palace has some of the loosest slots on the web. Their selection is huge and with less overhead, employee costs and taxes than your typical brick and mortar casino, they can afford to give back a bigger percentages of bets back to the customer. If you're looking for loose slots, play online!
A Huge Collection of Loose Slots!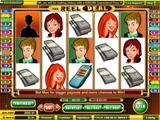 Online casino slots are loose. Why? Because with the lower overhead, no slot employees to pay, and lower taxes, they can afford to pay more back to their customers. Roxy Palace offers a huge range of casino slots for you to play for fun or for real money prizes. From easy to play 3-reel games and fruit slot machines, all the way through to popular video slots, progressives slots and brand new releases from Microgaming, every game provides a high level of quality.
DETROIT, Michigan -- Greektown Casino-Hotel officials announced three new promotions guaranteed to give CLUB Greektown members more chances to win and have fun in September.
"We listened to our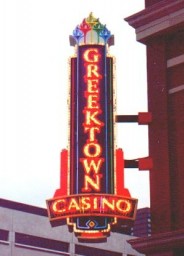 guests, and what they want is more cash," said Amanda Totaro, VP of Marketing for Greektown Casino-Hotel. "September is full of opportunities to win cash prizes. We're giving away $10,000 in cash every week, as well as $999 every 30 minutes and $777 every 15 minutes in other promotions this month. We're seeing record numbers of patrons visiting the property and it's no doubt they're coming here because it's the place to play, have fun and win in Detroit."
Win $10,000 in Cash
From September 1 to September 27, 2009, players can earn entries for the "Win $10,000 in Cash" drawings held every Sunday throughout the month. There will be 66 bags of cash prizes, ranging from $250 to $10,000, from which guests will make their selection. Five lucky guests will be called during the hourly drawings from 10 a.m. to 9 p.m., and six more guests will be chosen at the 10 p.m. drawing.
Lucky 999's
CLUB Greektown members will earn one free entry to participate in 17 drawings, one held every 30 minutes from 4 p.m. to Midnight on September 9, 2009. Each drawing gives them the chance to win $999 in cash! Tickets will be good for all 17 drawings.
Lucky 777's
For one day only, Saturday, September 26, Greektown Casino-Hotel will give away $777 every fifteen minutes, between 10 a.m. and 8 p.m. Winning drawing tickets will be placed back into the drum after each drawing, giving members up to 41 chances to win.
Sure Win Hot Seat
Beginning September 1 and running through September 30, 2009, CLUB Greektown members will have the chance to win a portable DVD player every fifteen minutes between 2 p.m. and 10 p.m. That's 33 chances every day simply by playing with a CLUB Greektown card! Guests playing to the right and left of the winner will also receive $10 in cash.
Greektown Casino
555 East Lafayette Avenue
Detroit, MI 48226
Toll Free Phone: (888) 771-4FUN
Website: www.greektowncasino.net

Greektown Casino is the only 100 percent Michigan-owned gaming destination in Detroit. The Sault Ste. Marie Tribe of Chippewa Indians currently holds a 90-percent interest in the casino and a group of Detroit residents controls 10 percent. Greektown Casino has over 2,400 slot machines, 80 table games and a poker room.