A Huge Collection of Loose Slots!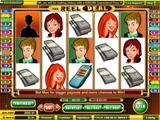 Online casino slots are loose. Why? Because with the lower overhead, no slot employees to pay, and lower taxes, they can afford to pay more back to their customers. Roxy Palace offers a huge range of casino slots for you to play for fun or for real money prizes. From easy to play 3-reel games and fruit slot machines, all the way through to popular video slots, progressives slots and brand new releases from Microgaming, every game provides a high level of quality.
Club USA Casino Roulette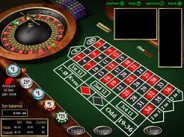 Roulette at Club USA Casino is an elegant affair. The table is double-zero and includes a repeat function and history meter. The sound and graphics are pleasing. The table minimum is $0.25 and maximum is $100.
DETROIT, MI - While the overall gaming market in Detroit saw a 4.2 percent decline in May, Greektown Casino-Hotel bucked the trend once again with a stunning 7.2 percent year-over-year revenue increase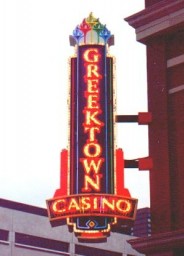 for the month. Greektown was the only Detroit casino to see an increase, with MGM Grand Detroit and MotorCity seeing a 10.9 percent and 3.6 percent decrease, respectively.

"There can no longer be any question that Greektown has entered a new era," said Randall A. Fine, Managing Director of The Fine Point Group and Chief Executive Officer of Greektown. "This is the fourth consecutive month we've shown significant positive results at this property. That's no small feat in a depressed economy and declining Detroit gaming market. Greektown is capturing market share and increasing revenue; and more importantly, we're eclipsing the independently prepared profitability goals each and every month. In fact, year-over-year, even including millions in restructuring expenses that did not exist in 2008, we will increase our EBITDA dramatically. In a market like this and being the little guy on top of that, it's a testament to what The Fine Point Group and an outstanding Greektown team can accomplish."

"I don't think there's any secret to what we're doing here," said Amanda Totaro, Vice President of Marketing at Greektown. "We're giving our guests the most for their money - on the casino floor, in the hotel and at our food and beverage outlets. Each and every month Greektown is filled with great promotions. In June we're giving away four 2010 Chevrolet Camaros and tons of cash and Bonus Play. We're also doing our utmost to support the local economy by encouraging people to stay and play right here in Detroit by matching any hotel and slot play offers made by our competitors across the Detroit River. The bottom line is that we're the place to come to win more and have more fun," she added.

Greektown Casino
555 East Lafayette Avenue
Detroit, MI 48226
Toll Free Phone: (888) 771-4FUN
Website: www.greektowncasino.net

Greektown Casino is the only 100 percent Michigan-owned gaming destination in Detroit. The Sault Ste. Marie Tribe of Chippewa Indians currently holds a 90-percent interest in the casino and a group of Detroit residents controls 10 percent. Greektown Casino has over 2,400 slot machines, 80 table games and a poker room.