LONDON, England -- PKR Live will make its highly anticipated return on November 20-22, and this time promises to be bigger and better with an expected $180,000 in prizes to be won.
Following the success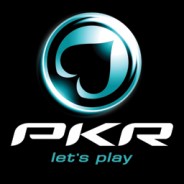 of its predecessors, the third incarnation of PKR Live will now see the three-day festival kick-off with a welcome party on Friday November 20. Lucky qualifiers will get to start their weekend at this exclusive event guaranteed to enhance what Loose Cannon Manager Roy Houghton calls 'poker's friendliest live event.'
The second day brings with it the $1,000 buy-in Main Event, where 150 players will take a shot at the predicted $40,000 top prize.
The customary PKR Bounty
tournament
will be held on day three, but this time a $200 buy-in will put $30,000 in the pot as well as the prizes and bragging rights for claiming a PKR Bounty scalp.
The popular festival is likely to sell-out fast with players and spectators expected to come from all over the world to participate. A wide range of satellites are already up and running offering the chance to win in every day for as little as $5.25. Direct buy-ins will be available closer to the event for anyone with an active PKR account.
Check out PKR.com for further information and click here to see the action from PKR Live I and PKR Live II!
PKR.com
London
United Kingdom
Website: www.pkr.com

PKR's unique 'Emote control' technology, combined with a number of other one-of-a-kind game features mean players on PKR can interact and engage with the game and each other in way that's personal, involving and highly entertaining. PKR is bringing the personality into online poker.