LONDON, England -- Online poker site PKR.com has today released a new software update that has added a host of new features and improvements.
Key new features include 'cards up tables' to make multi-tabling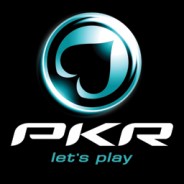 easier, the addition of PayPal to the roster of payment options and the launch of a new '
Jacks or Better
'
Video Poker
side game.
Following feedback from the PKR community, players may now opt to sit at new 'cards up tables' where hole cards will remain in view for the duration of each hand using a television style 'under the table' camera. This means that players no longer need to click the 'show cards' button to see their hand, which should provide a significant boost for multi-tablers.
British and Danish real money players will also be pleased to hear that they can now instantly fund their accounts using the popular payment provider PayPal. PayPal has been at the forefront of online transactions and e-commerce since 2000 and is widely regarded as the most reliable and secure way to transfer money online.
A brand new video poker application has also been added to the existing family of mini-games. Based on classic video poker machines, players can now try their luck at PKR.com's Jacks or Better variation at any time while logged into the PKR client.
In addition to the new offerings, various tweaks and enhancements to in-game animation have made their way into the release and the popular Vegas Room environment has been given a makeover, making for an even more realistic experience in the world's most advanced
poker
room.
Marketing Director Simon Prodger said "We always listen to the needs of our players and try to respond accordingly. Many of the new updates are based on player suggestions and we are already working on the next version to bring even more improvements to our users."
PKR.com
London
United Kingdom
Website: www.pkr.com

PKR's unique 'Emote control' technology, combined with a number of other one-of-a-kind game features mean players on PKR can interact and engage with the game and each other in way that's personal, involving and highly entertaining. PKR is bringing the personality into online poker.