Club USA Casino Blackjack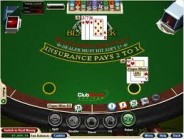 Club USA Casino Blackjack is the best bet for practicing blackjack basic strategy without stress and distractions. The game comes in both free play and real money modes and you can play up to three hands on your own table. The rules are favorable and with a house edge of only 0.71%, better than many casinos. The table minimum is $1 per hand and the maximum is $500.
Free Slot Tournaments Going on Now at Roxy Palace!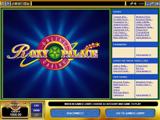 Roxy Palace has slot tournaments 24 hours a day with guaranteed freerolls and free buy-ins. There's a huge variety of types of tourneys to enjoy. Sign up now, join the fun and win some cash!
29 players have already guaranteed that they will win cash in the WSOP 2009 Main Event.
Thanks to official sponsor Everest Poker, any player who qualifies for the WSOP Main Event through WSOP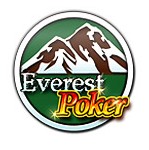 Everest Poker is devoted to international poker players. Steps Sit & Gos and scheduled tournaments also qualifies for a share of up to $1,000,000! No catch, no strings just free money.
How does it work?
Everest Poker will add up the total amount won by their players in the WSOP Main Event, match it and share it out among all their players. So you really can win even if you lose. For full details please visit www.everestpoker.com/en/wsop/2009/.
Congratulations to these players – guaranteed to win cash at the WSOP 2009:
Austria ---- DyingWolf
Austria ---- Tabalaba85
Canada ---- Kirbynatorz
Germany ---- ExaMeter
Germany ---- FunkyEizy
Germany ---- nami23
Germany ---- TheThinKing
Germany ---- yes77
Denmark ---- KentClark
Spain ---- Masteryowi
Spain ---- morpheo
France ---- 2kewl4school
France ---- Guns1748
France ---- lorenzo93
France ---- Marcel_Picot
France ---- popotib
France ---- shomy
France ---- svelt
France ---- Wouaz
France ---- xoxo38
France ---- yin-yang
Netherlands ---- Biggel
Netherlands ---- erikzamboer
Netherlands ---- euroglot
Netherlands ---- krul
Netherlands ---- molenbos
Netherlands ---- nielis
Sweden ---- tabalaba85
Switzerland ---- KingSliders
Everest Poker
Website: www.everestpoker.com

Everestpoker.com is dedicated to the international poker playing community with poker software fully localized in 11 different languages and customer support in 15 languages. Everest Poker is owned by Ultra Internet Media. Incorporated in 1997. UIM entertains users every day from over 200 countries around the world.