LAS vEAGS -- As reported by OnlineCasino.org News: The game of Blackjack has been booming at land based casinos and online casinos worldwide. It's time to place your bets as the Ultimate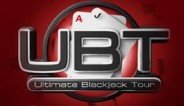 Ultimate Blackjack Tour to be filmed at Palms in 2007.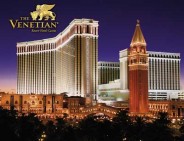 The Venetian Las Vegas Blackjack Tour heads to Las Vegas for the first time ever, in partnership with The Venetian Resort Hotel Casino, who will be hosting the event.
The event will take place November 24-26, 2006, and includes a grand prize pool of over $100,000. The final six players at the Venetian Invitational will receive round-trip airfare in January to Los Angeles, and will be competing in a live taped Ultimate Blackjack Tour event which will air on CBS in 2007.


The winner of this prestigious event will also receive a $10,000 buy-in to the Ultimate Blackjack Tour's year-end 'Tournament of Champions' which offers a $1 million guaranteed first prize, and an estimated $2-3 million prize pool.


The founder of the Ultimate Blackjack Tour, Russ Hamilton, said, "It's great to partner with a world-class casino such as The Venetian to give UBT's Elimination Blackjack tournaments a home on Las Vegas Boulevard."

"Since the show has started airing on CBS, UBT has enjoyed a meteoric rise in the gaming world, and we know our new relationship with The Venetian will be a win-win for everyone involved," he added.

President and COO of the Venetian, Rob Goldstein, said, "Thanks to our exclusive partnership with the UBT, The Venetian has a great opportunity to showcase our property while enhancing each guest's experience in gaming and entertainment."
The Venetian
3355 Las Vegas Boulevard, South
Las Vegas, NV 89109
Phone: (702) 414-1000
Toll Free Phone: (877) 883-6423
Fax: (702) 414-1100
Website: www.venetian.com

The Venetian is one of the largest and most luxurious casino resorts in the world. It is a Renaissance Venice-themed casino resort situated at one of the premier locations on the Las Vegas Strip. Opening in 1999, The Venetian Casino Resort now includes a total of 4,027 suites and a 116,000 square foot casino with over 2,000 slot machines and 139 table games. In addition, The Grand Canal Shoppes is located within the Venetian Casino Resort and offers exceptional shopping, dining and entertainment experiences.
Ultimate Blackjack Tour
The official website for the Ultimate Blackjack Tour gives you a peek at the excitement behind this new show. The Tour programs will be shown on CBS beginning in September of 2006.