Ken Uston on Blackjack
by Ken Uston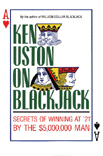 A legendary figure at the '21' tables in Nevada and Atlantic City casinos, Ken Uston and his 'team' won more than $5,000,000. He had the distinction of being barred from a number of casinos and used facial disguises to get into action. This book divulges Uston's priceless playing secrets.

World's Greatest Blackjack Book
by Lance Humble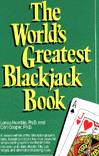 An excellent book for those moving up from beginner status, offers the effective Hi-Opt I betting system, tips on picking the right dealers, which is not only a very good counting system but is also a jumping off point for more advanced counts such as the Hi-Opt II. The book also details ways to detect cheating.