NAPLES, Florida -- Like
poker
,
blackjack
is a game of skill. And just like poker five years ago, blackjack's stock is on the rise with a professional tour underway, a feature film in production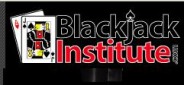 The Blackjack Institute is operated by two MIT Blackjack Team members.
starring Kevin Spacey, and whispers of television shows in the works.
But where poker is player-versus-player, blackjack pits player against the casino. To have any chance of "beating the house," a person must be armed with the proper knowledge and training, which is exactly what two former members of the infamous Massachusetts Institute of Technology blackjack team offer. Their Blackjack Institute Group Seminars are coming to New York for the first time, and returning to Vegas this summer.
The Blackjack Institute's intensive one-day seminars are slated for Saturday, April 28, at the W Hotel Times Square in New York City; and Saturday, June 23, in Las Vegas at the Platinum Hotel and Spa. "MIT" Mike Aponte, a manager of the MIT blackjack team and World Series of Blackjack champion, along with David "Mr. J" Irvine, a fellow MIT blackjack team member, impart their wisdom to students. They focus on topics such as
basic strategy
,
card counting
, deck estimation, betting strategy,
money management
and game selection. Along with this knowledge, Aponte and Irvine reveal effective training exercises to help students develop skills, as well as talk about the pitfalls and adventures they experienced while playing on one of the most successful card-counting teams ever assembled. Each group seminar runs from 8:30am to 5:00pm, and enrollment is capped at 50 students so personalized instruction can be provided. The seminar cost is $899.00 per person. Aspiring
card counters
can sign up at
www.BlackjackInstitute.com
.
The training program employed by the Blackjack Institute is exactly the same as the one formerly used to prepare students joining the MIT blackjack team. The system is a comprehensive program with simple, clear-cut steps. The lessons have been designed such that you don't have to be an Ivy League genius to understand and execute the techniques.
Topics addressed during group seminars include:
* Why blackjack is beatable
* Calculating odds
*
Hi/Lo card counting methodology
* Identifying meaningful pairs
* Tracking the true count
* Analyzing playing conditions
* Responsible gaming
The Blackjack Institute coursework provides players the requisite knowledge to become successful. Yet knowledge is by no means all that is needed. The real key is skillfully applying the knowledge, which is why group seminars include hands-on exercises that mimic the "checkouts" previously used to determine if MIT team members were ready to count cards in casinos -- an activity that is legal in the United States.
At the end of each seminar, students have the opportunity to compete in events designed to test blackjack knowledge and skill. Top students receive awards, and every enrollee receives a Blackjack Institute Home Training Course containing everything needed to practice at home, including: training manual, instructional DVD, blackjack felt, six decks of playing cards, cut card, discard tray,
basic strategy chart
, chip tray and gaming chips.
According to Aponte, blackjack is popular amongst casino visitors because the game is simple to learn and most players are aware that it's possible to turn the odds in their favor. At the same time, these facts are what frequently lead people down a disastrous path.
"Many weekend gamblers have a cursory knowledge of
blackjack strategy
," Aponte said. "A little bit of knowledge can be a dangerous thing and a surefire recipe for financial ruin. That's why Blackjack Institute seminars are designed to provide both comprehensive instruction and tools to help students skillfully apply the knowledge in casinos."
A world-renown player and featured character in the New York Times bestseller
Bringing Down The House
, Aponte knows how to guide players to a winning game. While he and Irvine recognize that books can be great learning tools, they also know that face-to-face instruction and interaction is how most people learn best. "There are a number of factors which must be taken into account in order to gain the advantage at blackjack tables," Irvine said. "In-person instruction is the most effective way to learn the system."
The Blackjack Institute offers an array of products and services which teach players how to win, including: one-on-one private mentoring, a home training course, a training manual, and an instructional DVD. All Blackjack Institute products and services can be found at www.BlackjackInstitute.com.