Are you looking for a change when it comes to your betting? Well, have you thought about exploring the ever-growing world of online slots? For those whose only knowledge of betting online comes

There are occasions when we here at ReadyBetGo want to bring you interesting facts about the gambling industry When something catches our eye, we will publish it for your enjoyment.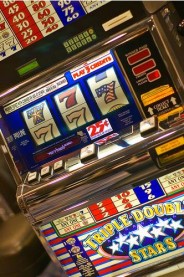 from placing a wager on the football or horse racing on the weekend, you could be forgiven for not knowing just how many options are available to you across the various casinos across the internet. We're not just talking about those traditional games you would find in a regular casino, we're talking about the huge selection of fascinating slot games that are now available.
But with so many options out there, whether it is at a 32Red casino, Betway or any number of online casinos, those new to slot games may well feel slightly intimidated by such a huge selection. This is why it always helps to have a familiar name or theme to help new players get used to the world of slots. For those whose betting is done mainly on sports, there are a number of brilliant slots that blend sports and slots together, ensuring you aren't thrown into the deep end with this new genre of betting.
If you're a fan of sports betting, you'll most likely have heard of 32Red, and this is a great place to start your journey into online slots. No longer are slots restricted to one-armed bandits and fruit-based symbols, and here are some games that are perfect for sports fans making the move into online slots.
Football Star: This five-reel video slot not only boasts a massive 243 different ways to win, it also plays host to a number of special features and big jackpots that will keep you entertained and interested. With plenty of reminders as to what sport this slot is based on, whether it images of players passing, shooting or heading the ball, the various graphics and features mean you are never in danger of forgetting that this is a slot very much focused on football.
As well as the numerous ways to win, Football Star includes wild and scatter symbols, the Striking Wild feature, Rolling Reels and the intriguing Multiplier Trail. With a very playable interface, great graphics and football related sound effects, this could well be the perfect slot game for those football fans playing video slots for the first time.
Basketball Star: The introduction of this new video slot from Microgaming means you don't have to be Michael Jordan or LeBron James to succeed at basketball. Even if the real game is too fast-paced and frenetic for you to keep up with, this slot breaks everything down so you'll never feel like taking a place on the bench. The five-reel, three-row slot boasts 243 methods of victory, offers not only a variety of ways to win, but the fact there is no structured payline means winning combinations can be formed by matching symbols across your rows.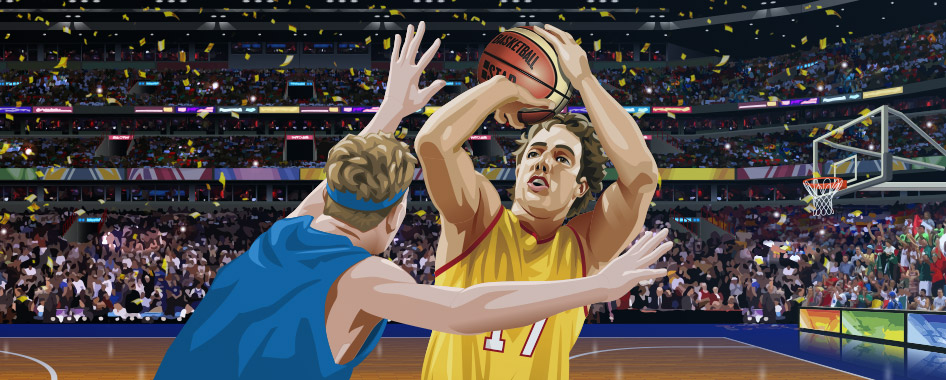 Photo Credit: 32Red.com

Perhaps unsurprisingly, all the symbols on this slot are related to basketball, featuring players in different stages of bouncing, dunking or blocking, with a gold medal, water bottles, a tactics chart and a pair of "sneakers" making up the remainder of the symbols.
Rugby Star: If you're a Wales, Scotland, Ireland or a England rugby fan, you might not want to see a rugby ball for a while following a disappointing recent Rugby World Cup, but winning big money on Rugby Star could be a great way of falling back in love with a game that hasn't brought much happiness to your life over the past few months. Played against the backdrop of a floodlit stadium, this video slot is another five reel, three row game with 243 different ways to win. There are a number of awesome features that offer the chance of winning significant sums, the various images and symbols are a constant reminder that this is a rugby-based slot game.
With Microgaming behind it, this is yet another very playable slot that doesn't take too long to get used to, and one which is easy-to-navigate and free from some of the complicated extras that can put people off some slot games. Even if the closest you've come to a scrum is trying to get onto the train during rush hour, Rugby Star could be for you.