A Huge Collection of Loose Slots!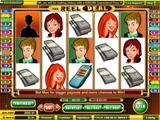 Online casino slots are loose. Why? Because with the lower overhead, no slot employees to pay, and lower taxes, they can afford to pay more back to their customers. Roxy Palace offers a huge range of casino slots for you to play for fun or for real money prizes. From easy to play 3-reel games and fruit slot machines, all the way through to popular video slots, progressives slots and brand new releases from Microgaming, every game provides a high level of quality.
NORTHWOOD, Iowa – As reported by the WCF Courier: A retired carpenter superintendent from Chicago was a $1 million winner at Diamond Jo Worth Casino on Tuesday.
Casino officials said that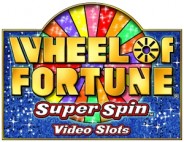 Wheel of Fortune Slots Super Spin Edition are a big hit and are now available in Central California Michael Strub hit three "Wheel" icons on the State Progressive "Wheel of Fortune" $1 slot game to earn the prize.
It was the largest jackpot to date at the casino that opened during 2006. The jackpot paid $1,096,077.
According to Public Relations Director Carrie Tedore, Strub came to the casino with his wife and mother-in-law. They had dinner at the Farmer's Feast Café, then played slots.
"I like to play the Wheel of Fortune because I like the spin bonus on the machine," Strub said. "I try to always play the end machines because I know casinos like it because a lot of people are able to see the machine."
Strub's wife was born and raised in Northwood. Although the Strubs live just outside of Chicago, they travel to Northwood a few times each year to visit family.
Before Strub's big win, the largest jackpot he'd won was $2,700.
"I was surprised I had won over a million dollars because I had thought I only won $3,000."
Strub plans to share his winnings with family members.
Diamond Jo Worth Casino
777 Diamond Jo Lane
Northwood, IA 50459
Phone: (641) 323-7777
Toll Free Phone: (877) 323-5566
Website: www.diamondjo.com/worth/DiamondWorthWS.html

Diamond Jo Worth Casino is open 7 days a week, adn the casino has 24 hour gaming on Fridays and Saturdays. The property has 15 table games and over 500 slot machines.