Find Loose Slots... Play Online!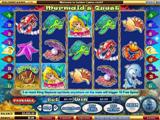 Roxy Palace has some of the loosest slots on the web. Their selection is huge and with less overhead, employee costs and taxes than your typical brick and mortar casino, they can afford to give back a bigger percentages of bets back to the customer. If you're looking for loose slots, play online!
Free Slot Tournaments Going on Now at Roxy Palace!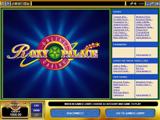 Roxy Palace has slot tournaments 24 hours a day with guaranteed freerolls and free buy-ins. There's a huge variety of types of tourneys to enjoy. Sign up now, join the fun and win some cash!
LAS VEGAS, NV -- The Cannery Casino & Hotel has made another lucky player an instant millionaire. Las Vegas local, Helen Jenner, hit the $1,058,092.24 jackpot Thursday evening while playing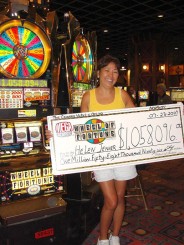 a Wheel of Fortune slot machine at The Cannery.
(Pictured left: Cannery Casino & Hotel presents lucky Wheel of Fortune jackpot winner, Helen Jenner, with a check for $1,058,092.24).
"We are very pleased that one of our regular guests to the Cannery Casino hit such a big jackpot on one of our Wheel of Fortune machines," said Josh Killian, director of marketing for Cannery Casino & Hotel. "Our guests have had some great luck here at the Cannery Casino. In the past few years we've had a large number of jackpot winners, including two Megabucks jackpots," he added.
Cannery Casino & Hotel and Eastside Cannery Casino & Hotel: www.cannerycasinos.com
Cannery Casino Hotel
2121 East Craig Road
North Las Vegas, NV 89030
The Cannery features 50,000 square feet of casinos space with over 1,275 slot/video poker machines, 21 table games, a 100-seat sports book, and live poker.