Cryptologic games award jackpots
TORONTO, ONTARIO -- An innovative and patented slot game from CryptoLogic has made two lucky online players instant millionaires. On May 15, Millionaires Club,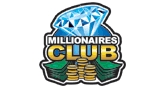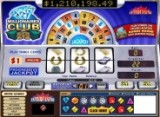 Millionaires Club Progressive one of the most popular progressive slot games available exclusively to CryptoLogic licensees, awarded the highest jackpot in online gaming history - more than $8 million - to a European player at InterCasino. This jackpot win was the largest in the history of online gaming and is a prime example of CryptoLogic's leadership in the online casino space.
Just two weeks later, a player in the UK at Littlewoods.com won more than $4 million, the next highest jackpot in online history.
"With a jackpot that climbed to staggering heights only two weeks after a record payout, Millionaires Club is one of the most popular casino games on the Internet today - and available exclusively through CryptoLogic licensees," said Javaid Aziz, CryptoLogic's President and CEO. "The game is an outstanding example of how CryptoLogic provides exciting growth for our customers by delivering market-leading casino innovations that engage, attract and entertain players."
In addition to Millionaires Club, CryptoLogic's award-winning casino lineup includes some of the industry's most popular and visually-stunning online jackpot slot games, including the Frightmare slot series, Rags to Riches and games based on well-loved Marvel comic characters. All CryptoLogic jackpot games feature dazzling animation, amazing bonus rounds and impressive prize pots that can be won in Pounds, Euros or Dollars. They can be played at top online gaming sites including InterCasino, William Hill, Littlewoods, and Playboy Casino.
"CryptoLogic's casino suite appeals to players around the world, delivers record-breaking jackpots and has been voted by players as Gambling Online Magazine's top software for two years running," said Justin Thouin, CryptoLogic's Vice-President, Casino. "It's clear that we have a winning hand in providing the ultimate entertainment experience."
Everest player wins online slot jackpot
MONTREAL, Quebec -- Everest Casino today announced that a French player hit the Jackpot on Fairy Tale, one of the online casino's video slot machines. The initial bet amount was $7.50 and the total amount won by the player was $55,773.08, which includes the jackpot amount of $54,488.08.
E"Like many of our online slot machines, Fairy Tale has a progressive jackpot," said Eduardo Santos, Everest Casino's property manager. "This means that a lucky player can really strike it rich!"
Fairy Tale is just one of the over 55 different slot machines offered by the online casino. In addition to "classic" online slot machines that offer players traditional casino gameplay, Everest Poker offers a line of over 30 different online video slot machines.
E"We're dedicated to bringing a high-quality casino gaming experience to our players," added Santos. "The graphics, sounds and music in Fairy Tale and the other video slot machines offered by Everest Casino easily rival the best Vegas has to offer, and you can play from home! We'll even double your first deposit with a welcome bonus of up to $100!"
Everest Casino and its affiliated gaming sites have paid out a total of over $68,000,000 since the beginning of April 2007 to over 7,000 players. Everest Casino offers Progressive and Instant Jackpots in its lineup of ground-breaking traditional and video slot machines as well as Instant Jackpots in its collection of 19 video poker games, and is the only online casino to offer 500-hand video poker.
CryptoLogic
55 St. Clair Avenue West
3rd Floor
Toronto, ON M4V 2Y7
Canada
Phone: (416) 545-1455
Fax: (416) 545-1454
Website: www.cryptologic.com

CryptoLogic is a leading software developer in the rapidly expanding Internet gaming industry. Individuals registered in 240 nations and territories worldwide use their software.