A Huge Collection of Loose Slots!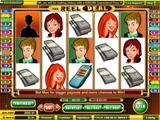 Online casino slots are loose. Why? Because with the lower overhead, no slot employees to pay, and lower taxes, they can afford to pay more back to their customers. Roxy Palace offers a huge range of casino slots for you to play for fun or for real money prizes. From easy to play 3-reel games and fruit slot machines, all the way through to popular video slots, progressives slots and brand new releases from Microgaming, every game provides a high level of quality.
Find Loose Slots... Play Online!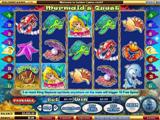 Roxy Palace has some of the loosest slots on the web. Their selection is huge and with less overhead, employee costs and taxes than your typical brick and mortar casino, they can afford to give back a bigger percentages of bets back to the customer. If you're looking for loose slots, play online!
DUBLIN, Ireland -- CryptoLogic Limited, a global developer of branded online betting games and Internet casino software, has added a new member to its most exclusive club -- as a lucky winner hit a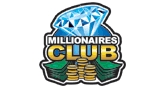 £1,547,338.68 jackpot playing Millionaires Club™, one of the company's most popular games.
The winner earned the payout last week while playing Millionaires Club at Skyvegas.com (owned by the U.K.'s BSkyB Group), one of CryptoLogic's newest licensees. Just days later, another lucky player at Intercasino.com won US$186,118 playing the same game – showing that it is possible to hit the jackpot at any time.
"Whether it's on land or online, big payouts attract big player action – and CryptoLogic's games are designed to deliver both," said Justin Thouin, CryptoLogic's Vice President. "That's why CryptoLogic games and Internet casino software are popular among players, and profitable for major online gaming brands such as Sky Vegas and Intercasino.
CryptoLogic launched a selection of its top casino games, including Millionaires Club, on SkyVegas.com earlier this year. Because CryptoLogic's shared progressive jackpot system pools funds from many of the world's largest e-gaming sites, the jackpots grow more quickly and attract more players.
"Another lucky player has become a millionaire, and it's a payout we are happy to make," said Richard Flint, Managing Director of Sky Betting and Gaming. "Every big win attracts more players to Skyvegas.com, where we are very pleased to deliver the excitement and the experience of CryptoLogic games."
Including these recent wins, Millionaires Club has paid out more than $3.1 million in jackpot wins in the past year alone. In 2007, CryptoLogic awarded one of the largest jackpot wins in the history of online gaming — more than $8 million. Just two weeks later, a player won more than $4 million, another one of the highest online casino jackpots of all time.
Boasting more than 280 games, CryptoLogic has one of the most comprehensive casino suites on the Internet today with games featuring some of the world's most famous action and entertainment characters. CryptoLogic has earned rave reviews from industry peers and players alike, and in 2009 earned Gambling Online Magazine's Top Casino Software award for the fourth consecutive year. Based on the votes of players around the world, it is widely considered the industry's top honour.
CryptoLogic
55 St. Clair Avenue West
3rd Floor
Toronto, ON M4V 2Y7
Canada
Phone: (416) 545-1455
Fax: (416) 545-1454
Website: www.cryptologic.com

CryptoLogic is a leading software developer in the rapidly expanding Internet gaming industry. Individuals registered in 240 nations and territories worldwide use their software.