Roxy Palace Slots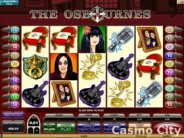 Roxy Palace has an astonishing variety of slot machines. At over 400 games, it should be enough to satisfy any slot fanatic. You can play as little as a penny per spin all the way up to $5 per line. Some of the outstanding video slot titles are The Dark Knight, The Osbournes and Thunderstruck. Popular classic slots include Captain Cash, Cosmic Cat, and Done Deal. With great variety, fantastic graphics, and innovative themes, Roxy Palace slots are a good thing.

Pennsylvania Gaming Control Board
Formed at the end of 2004, the Pennsylvania Gaming Control Board is directly responsible for awarding licenses for the fourteen future gaming facilities in the state. The site has information regarding the selection process, the latest news, the members and executives at the agency, and gaming regulations.
HARRISBURG, Pennsylvania -- The amount of money wagered at Pennsylvania's slots casinos surpassed $1 billion over the weekend - less than three months after the opening of the first slots facility.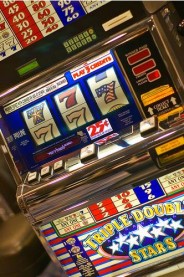 To date, gaming has generated more than a quarter billion dollars for the Commonwealth.
At the close of day on Saturday, February 10, wagers had passed the $1 billion mark, just 89 days after the opening of the state's first slots casino - Mohegan Sun at Pocono Downs - on November 14. Since then, two other facilities have opened: Philadelphia Park Casino and Racetrack and Harrah's Chester Casino and Racetrack.
According to figures obtained through Department of Revenue data and posted on the PGCB website, casino patrons wagered $1.06 billion through the weekend ending February 11 and won $960.8 million. Excluding promotional plays and state-approved adjustments, which are not taxed, slots have generated $54.3 million in tax revenue. Pennsylvania has a 55 percent tax rate on gross terminal revenue, which is the difference between wagers and payouts. These revenues are designated to fund property tax relief, economic development and tourism, local communities and the horse racing industry.
Including license fees, investigative deposits and other regulatory fees, gaming revenue to date is $267.6 million. This includes $50 million license fees paid by casino operators, $50,000 license fees paid by 14 manufacturers and $25,000 license fees paid by 17 suppliers.
In addition to the 55 percent tax rate, casino operators must also reimburse the state for the oversight costs of the Gaming Control Board, Pennsylvania State Police, Department of Revenue and Office of Attorney General. In this way, the regulatory costs of the four agencies are paid directly by operators and at no cost to taxpayers.
"The revenues from this new industry already significantly exceed the expense thus far for startup cost associated with gaming," says Gaming Control Board Executive Director Anne LaCour Neeb. "The result is a return on investment to Pennsylvanians that has been tremendously positive."