Club USA Casino Blackjack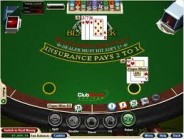 Club USA Casino Blackjack is the best bet for practicing blackjack basic strategy without stress and distractions. The game comes in both free play and real money modes and you can play up to three hands on your own table. The rules are favorable and with a house edge of only 0.71%, better than many casinos. The table minimum is $1 per hand and the maximum is $500.
Free Slot Tournaments Going on Now at Roxy Palace!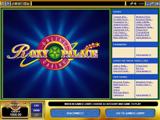 Roxy Palace has slot tournaments 24 hours a day with guaranteed freerolls and free buy-ins. There's a huge variety of types of tourneys to enjoy. Sign up now, join the fun and win some cash!
BALTIMORE, Maryland -- As reported by The (Baltimore) Sun: "The plans for Baltimore's
slots
parlor began taking shape publicly Wednesday as the Board of Estimates modified the original deal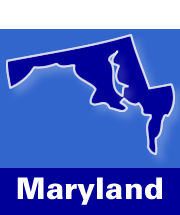 and permitted the facility to rise on valuable city-owned property that previously was considered off-limits because it had been promised to another developer.
"The Baltimore City Entertainment Group, the sole entity to bid for a gambling license in the city, now envisions a larger slots palace with access to 11 acres of additional property. It promises to transform a gritty section of the city into a destination, but has raised the eyebrows of developers who opted not to bid for a city slots license and were surprised that the terms of the deal could shift so significantly.
"The deal passed through the Board of Estimates, the city's powerful executive body, on the routine agenda with no discussion or debate, although Comptroller Joan M. Pratt, who opposes gambling, voted against it.
"The slots parlor now will have direct access to bustling Russell Street instead of being a block off the road that leads to Interstate 95 and Route 295. The extra space will easily accommodate more than the 500 slot machines in BCEG's original application, since increased to 3,750. And it also will allow additional attractions, which could include retail, a theater and a night club, Michael Cryor, a spokesman for the BCEG, said Wednesday during an interview..."