Mystic Dragon Slots Cast a Spell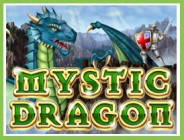 Club USA Casino's Mystic Dragon Slot is a 25 line / 5 reel video slot transporting you to a fantasy land of castles, dragons, knights and beautiful princesses. Ancient scrolls, treasure chests, and fire-belching volcanoes add to the mystery. Get ready to fight the dragon to win more spins and huge jackpots.
TORONTO, Ontario -- The Ontario Lottery Gaming Corporation has opened the bidding process for a new Ottawa casino, according to CBC News.
The successful bidder will be announced by the end of 2013,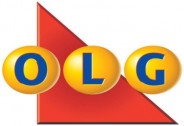 Ontario Lottery Corporation
the report said.
The size of the casino would be for 2,000 slots and 600 table game seats, CBC News reported.
Ontario Lottery and Gaming Corporation
Phone: 800-387-0098
Website: www.olg.ca

Ontario Lottery and Gaming Corporation (OLG) is an Operational Enterprise Agency created by the Government of Ontario. OLG and its affiliated companies employ more than 18,000 people throughout the province. They are responsible for 24 gaming sites and sales of lottery products at approximately 10,000 retail locations across the Province of Ontario.