ST. PAUL, Minnesota -- The Minnesota Department of Public Safety (DPS) Alcohol and Gambling Enforcement Division (AGED) today announced that it has served written notice to 11 national and regional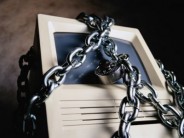 telephone and Internet service providers (ISPs) instructing them to prohibit access of all Minnesota-based computers to nearly 200 online gambling websites. Online gambling is illegal in all U.S. states.
Written notice was served to AT&T Internet Services, San Antonio; Charter Communications, St. Louis; Comcast Cable, Moorestown, N.J.; Direct TV, Los Angeles; Dish Network, Englewood., Colo.; Embarq and Sprint/Nextel, both of Overland Park, Kan.; Frontier Communications, Stamford, Conn.; Qwest, Denver; Verizon Wireless, Bedminster, N.J.; and Wildblue Communications, Greenwood Village, Colo.
"We are putting site operators and Minnesota online gamblers on notice and in advance," says John Willems, director of AGED. "Disruption of these sites' cash flow will negatively impact their business models. State residents with online escrow accounts should be aware that access to their accounts may be jeopardized and their funds in peril."
Believed the first attempt by a state to employ this federal statute to restrict access to online gambling sites, the letters cites U.S. Code, Title 18, Section 1084, (d); notices were delivered Mon., April 27. Congress enacted the statute in 1961 in recognition of the need for states to control illegal gambling activities and granted authority for use of the statue to state law enforcement agencies.
Response from the notified ISPs is expected within two to three weeks, at which time issues of non-compliance will be referred to the Federal Communications Commission (FCC). Acknowledging the effort as an initial sample, Willems anticipates the program expanding to address thousands of sites, depending on compliance. He notes that the required technology to restrict geographic access to particular sites is a relatively straightforward procedure on the part of service providers.
In the written notices, AGED also provided the sites' telephone numbers and requested access to those numbers by Minnesotans to be prohibited. For more than two decades, telecoms have shut down telephone numbers at the request of law enforcement agencies when believed to be involved in illegal activities, such as sports book-making telephone numbers.
"In Minnesota, and for Minnesotans, the primary issues are legality, state self-governance and accountability," says Willems. "In broader context, the long-running debate on online gambling continues to raise significant issues, including absence of policy and regulation, individual rights, societal impact, international fair-trade practices, and funding for criminal and terrorist organizations."