by Howard Stutz
Las Vegas Gaming Wire
LAS VEGAS, Nevada –- California's
slot machine
market is about to get bigger.
A federal judge in Sacramento has ruled the state's Indian casinos can add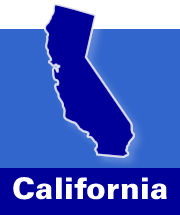 10,549 slot machines to a jurisdiction that is now approved for more than 83,000 games, the largest Indian gaming market in the United States.
By comparison, Nevada has 194,180 total slot machines in casinos and other locations, including bars, taverns and supermarkets.
Wall Street saw the news as another positive catalyst for Nevada's slot machine industry, which has been seeking any signs of potential sales opportunities after several years of dwindling revenues and earnings.
"We continue to believe the equipment manufacturers are the way to play the gaming group," Janney Montgomery Scott gaming analyst Brian McGill advised investors. "In addition to the potential new gaming machines in California, we see 55,000 games as likely over the next two years."
McGill said slot machine expansions are expected to take place over the next two years in Illinois, Kansas, Maryland, Ohio and Pennsylvania.
The California expansion news on Wednesday came as a surprise.
The order stemmed from a federal lawsuit filed by two tribes against the state and California's Gambling Control Commission. The tribes claimed the state miscalculated the formulas used to allot licenses for slot machines.
U.S. District Judge Frank Damrell Jr., agreed with the Indian casino operators and said the state has 45 days to divvy up the slot machines among 55 tribes, although the state may appeal the ruling to the 9th Circuit Court of Appeals.
In a statement, Morris Reid, chairman of the Picayune Rancheria of Chukchansi Indians near Fresno, one of the tribes that filed the lawsuit, said California lost some $30 million in potential tax revenues because the slot machines had been denied to the casinos.
"This is a great win for all of Indian Country," Reid said.
Bally Technologies Chief Operating Officer Gavin Issacs said: "California is a great market for us and its one of those markets where (all the slot machine makers) do equally well. This is an opportunity we are very happy about."
When California's original Indian casino act was approved 10 years ago, tribes were allotted 2,000 slot machines apiece. In recent years, several tribes negotiated new compacts with the state, agreeing to pay higher gaming taxes in exchange for additional slot machines.
At the end of 2007, California's 60 Indian casinos operated 66,115 slot machines according to Casino City's Indian Gaming Industry Report. In February 2008, California voters approved a ballot measure allowing the state's four largest Indian casinos to add up to 17,000 slot machines.
Because Indian casinos report numbers privately, it's unclear how many of the games have been added since the vote took place.
Analysts said that if all of the 10,549 potential machines are added in California, the sales could be worth anywhere between 7 cents per share and 17 cents per share for each of Nevada's gaming equipment manufacturers.