SUWANEE, GA, -- Led by Financial Services Committee Chairman Barney Frank (D-MA) The Financial Services committee reversed course recently on it's stance on
Online gambling
. The stated reason was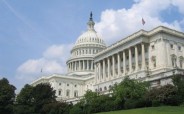 The Senate is reviewing a bill that would legalize some forms of Internet gambling.
to put an end to an inappropriate interference with personal freedom.
Under the Bush administration, The Unlawful Online Gambling Bill - was attached as "pork" to the Safe Port Act (remember the Dubai Port Security Rights uproar?) at the last minute of a late night congress session. The US government publicly stated morality as the reason for the bill although there has been virtually no demand for the legislation on a moral basis.
The only group whom it would appease is the religious right, who had in many cases, withdrawn support in the upcoming election for the current administration and congress which they helped to put into office, and the NFL and Horse Racing Lobby.
If this is the case, the legality of Online Gambling, Internet Poker specifically, being a game of skill, was just a pawn in politics.
• Legal bets on the internet specified in the amendment include: US horse racing, US internet lotteries, games of skill, and US fantasy sports
• Illegal Bets on the internet specified in the amendment include all "games of chance" like
poker
,
blackjack
,
backgammon
, bingo, and other such casino games
Lobbyists and groups give money to get people elected, and then when those people get voted out of office or become unpopular, then suddenly Online Gambling becomes a low hanging fruit for tax revenues. It helps that revenue is badly needed by the government and most industry experts felt that online gambling, specifically poker, would be legalized and taxed by the US government eventually. There was a lack of understanding of the internet on the part of the government and a lack of understanding of how to pay to play in the politics of Washington, on the part of Online Gambling operators.
A third catalyst was the cost of enforcement of the Bill.
The bill does not make it unlawful for US citizens to play online poker. Rather, it makes it illegal for banks and credit card companies to pay foreign gambling sites. In short, banks and credit card companies aren't allowed to process transactions from US citizens to foreign online gaming sites.
By December 2009, banks have to be able to show that they are not processing such transactions which will be prohibitively expensive. Since the Banking industry is now partially owned by the government, this added expense is no doubt being called into question on Treasury Department spreadsheets.
Combine misguided, costly legislation with an opportunity for revenue and the US government reversed it's stance on Online Gambling.
One online gambling operator who bet that legalization would happen sooner than later was PokerStars. When most of the large
Online Poker
Rooms banned US Players from betting at their sites after the ban on online gambling in the US, PokerStars stepped up their marketing and welcomed US players with open arms. They were not in violation of World Trade Law, (which the US was) and they were a privately owned company and could make the gamble of whether to fly in the face of US anti gambling legislation. A far different scenario was seen with Party Poker, owned by UK based Party Gaming, a publically traded company on the UK Stock exchange. At the time of the US ban, Party Poker announced they will no longer accept U.S. players for the time being. Party Poker was also the largest Online Poker room and was dumping millions into marketing in the United States.
It is estimated that US players accounted for 60% of Party Poker's revenue and as any public corporation with a responsibility to shareholders, Party Poker was in the same situation as the US banks and credit card companies regarding integrity and corporate responsibility. For this reason Party Poker pulled out, their shares plummeted, and PokerStars stepped in to fill the demand of an estimated 50 million US poker players.
PokerStars is now by far the largest Poker Room in the World, and the US. They have been building name recognition, reputation, and a loyal player base through tight operations, famous PokerStars Marketing Code offers and PokerStars Bonus Codes giving new players free PokerStars Bonus Money, recently up to $600. If Online Poker is legalized in the US, PokerStars Owners will have truly gambled their company and possibly freedom, but hit the jackpot and won.
SUMMARY OF INTERNET GAMBLING REGULATION CONSUMER PROTECTION & ENFORCEMENT ACT OF 2009 (H.R. 2267)
The Internet Gambling Regulation Consumer Protection & Enforcement Act would establish a federal regulatory and enforcement framework under which Internet gambling operators could obtain licenses authorizing them to accept bets and wagers from individuals in the U.S., on the condition that they maintain effective protections against underage gambling, compulsive gambling, money laundering and fraud, and enforce prohibitions or restrictions on types of gambling prohibited by states, and Indian Tribes.
LICENSING
This bill would provide the Department of the Treasury with the exclusive authority to establish regulations and license Internet gambling operators. License applicants would be:
• Subject to review of their financial condition and corporate structure, business experience, suitability, and criminal background checks, and agree to be subject to U.S. jurisdiction
• Prohibited from accepting any type of bet or wager that is initiated or terminated in a state or tribal land that prohibits that type of Internet gambling, or any sports gambling or wager prohibited under the Professional and Amateur Sports Protection Act.
ENFORCEMENT
This bill would provide Treasury the authority to revoke or terminate the license of any operator who fails to comply with the bill's provisions. Violators could be fined or imprisoned for up to five years, or both.
SAFEGUARDS AND PROTECTIONS
Any Internet gambling operator receiving a license would be required to have the appropriate safeguards in place to:
• Ensure an individual placing a bet or wager is of legal age as defined by the law of the State or tribal area in which the individual is located at the time the bet or wager is placed
• Ensure an individual placing a bet or wager is physically located in a jurisdiction that permits Internet gambling at the time a bet or wager is placed.
• Protect the privacy and security of individuals engaged in internet gambling
• Combat fraud and money laundering as prescribed by regulations issued by the Secretary of the Treasury or designee
• Combat Compulsive Internet Gambling
This summary is from the US Government website below:
house.gov/apps/list/press/financialsvcs_dem/press050609.shtml
If you would like to E-Mail Your Congressman or Senator to voice your opinion:
E-mail your Congressman www.house.gov/writerep/
E-mail your Senator /www.senate.gov/general/contact_information/senators_cfm.cfm