Free Slot Tournaments Going on Now at Roxy Palace!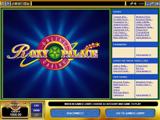 Roxy Palace has slot tournaments 24 hours a day with guaranteed freerolls and free buy-ins. There's a huge variety of types of tourneys to enjoy. Sign up now, join the fun and win some cash!
A Huge Collection of Loose Slots!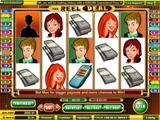 Online casino slots are loose. Why? Because with the lower overhead, no slot employees to pay, and lower taxes, they can afford to pay more back to their customers. Roxy Palace offers a huge range of casino slots for you to play for fun or for real money prizes. From easy to play 3-reel games and fruit slot machines, all the way through to popular video slots, progressives slots and brand new releases from Microgaming, every game provides a high level of quality.
GamCare, the leading national authority on the provision of advice, practical help, support and counseling in addressing the social impact of gambling, have today supported the use of prepaid debit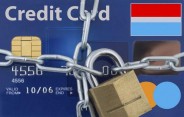 cards as a practical means by which online gamblers can monitor their online gambling budget.
To reinforce this message, Eclipse Prepaid MasterCard today announced the launch of a specialist landing page for customers wanting to deposit money into their gaming accounts. That page is at:
www.eclipsecard.co.uk/eclipse_card/Responsible_gaming
The landing page demonstrates why a prepaid debit card like the Eclipse Prepaid MasterCard is such a useful addition to any online gambler's wallet – they are able to maintain closer control over there entertainment budget.
Being a MasterCard, the Eclipse Prepaid Card is accepted at any gaming site you choose to play at. You top it up either by anonymous transfer from your regular account or by phone in less than five minutes, choosing how much 'entertainment budget' you want to spend in any given month. As it's prepaid, you can never go overdrawn.
The only other question is where players set their gaming limit, and that can only be answered by the individual.
Alex Lubin, Director of Eclipse Prepaid MasterCard says:-
"Anything that supports responsible gaming is positive for the industry. It demonstrates one of the many incremental benefits of the Eclipse prepaid MasterCard as a payment device"
Eileen Kinghan, Marketing Director of GamCare says:-
"Using a prepaid debit card when gambling online can help players stick to the limits they set themselves. This is one way of gambling responsibly, helping gamblers to avoid financial difficulties."
Eileen continues: - "GamCare provides training and advice to industry on meeting their social responsibility commitments and recognises best practice in player protection through GamCare Certification. Operators who offer this feature will be helping to demonstrate their commitment to player protection and corporate social responsibility".