LONDON, England -- The European Poker Tour (EPT) Season Five is about to come to a close with the largest poker event in Europe's history. The PokerStars EPT will take place in Monte Carlo April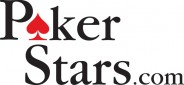 27-May 3. The event will include a total of 14 separate events that will be part of the festival including the Main Event, a High Rollers Event, and the first ever Ante Up For Africa in Europe.
Last year's Main Event attracted over 840 players, with, 22-year-old Canadian Glen Chorny taking home over €2 million and the Grand Final title. This year, the €10,000 buy-in No Limit Hold'em (NLHE) contest is set to surpass all records at a European poker tournament with over 1,000 players expected to attend, creating an estimated €12 million total prize pool. So far over 400 players have qualified on PokerStars for the event. The EPT Grand Final Main Event structure has been altered this year to 30,000 in chips and 60-minute levels on Day 1, with 75-minute levels from Day 2. This will also be the structure for all Season Six PokerStars EPT Main Events.
The first ever Ante Up For Africa in Europe is being held the night before the kick-off of the EPT Grand Final in Monte Carlo. The charity event will raise money for the current humanitarian mission in crisis-torn Darfur, and will feature a host of stars including Nelly, Boris Becker, French rugby players Sebastien Chabal and Philippe Saint-Andre and French rapper Bruno "Kool Shen" to name a few.
Also this years two major tournaments will be introduced, including the three-day €25,000 European High Roller Championship and the two-day €5,000 European Pot Limit Omaha Championship (PLO). Satellites have been running for the PLO tournament on PokerStars, offering a special three-day weekend prize package to Monte Carlo for qualifiers.
On top of all of this, PokerStars is planning another Poker Camp during the PokerStars EPT Monte Carlo event. This comes after the huge success of the Poker Camps held in Barcelona and the Bahamas as part of The PokerStars European Tour, Season Five. Members of Team PokerStars Pro will be on hand to provide priceless and interactive coaching sessions. The Monte Carlo Bay Resort and Hotel will also include daily battleship poker tournaments.
In addition to competing in satellites for Monte Carlo, for the first time on the EPT circuit, PokerStars players will be able to buy-in online to all scheduled tournaments directly through their PokerStars accounts and will receive Frequent Player Points (FPP) for rewards in the PokerStars VIP Club. Online registration opened on April 20, 2009.
Plaza Roble Corporate Center
San Juan
Costa Rica
PokerStars.com is a fun, safe place to play poker with people from around the world for real or play money. The site offer the most popular poker games such as Texas Hold'em, Omaha and Stud. Real money limits range from $0.01/0.02 to $100/$200. PokerStars is an official member of the World Poker Tour, and the title sponsor of the European Poker Tour (EPT) and the PokerStars Caribbean Adventure. In the fall, PokerStars hosts the world's largest online tournament, the World Championship of Online Poker (WCOOP).