BEVERLY HILLS, California -- Team Aced won the first public Dream Team Poker tournament that featured a sold out field, big name poker pros, celebrities and a packed house. 148 teams totaling 444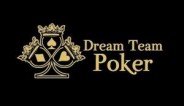 players entered the event at Caesars Palace Las Vegas with a $222,000 total prize pool.
Team Aced, led by Ashley Nataupsky's 4th place finish and Jamie Gold's 9th place finish, and also included Houston Waldie, took home the first place team prize of $59,940 and the championship trophies.
"It's the most fun you can have without $12 million on the line," said Gold. "My WSOP bracelet is in a vault, but my Dream Team Poker trophy will be on my mantel for all to see."
Danny Nelson, Team BikerHaven.net, who entered the day with $119,000 chips, was able to fight through the final 25 players to win the individual prize of $23,976. Nelson went heads-up with Philip Rousseaux (The Claddaghs) for 45 minutes before sucking Rousseaux in on the final hand. Both players limped into a 4-8-K rainbow flop. Nelson (K9) check-raised Rousseaux (J8), who responded by making the mistake of moving all-in. The 6-7 turn and river were of no help and the individual champion was crowned.
Rousseaux entered the day second in chips with $408,500 and battled his way through the final table as The Claddaghs were locked in an epic struggle against The Clones for second place in the team standings. Rousseaux's runner-up finish secured The Claddaghs second place team win and netted the team a cool $33,300.
"We blew the doors off of Caesars this weekend," said Dream Team Poker Chief Executive Officer, Daniel Delshad. "The entire poker room was packed and there was a level of excitement in the air that you don't see at most tournaments. The tournament exceeded our expectations and we expect to see more like it at Caesars Palace in the future."
The top 5 individual players were:
· Danny Nelson (Team BikerHaven.net) - $24,063
· Philip Rousseaux (Team Claddaghs) - $13,320
· Jerry Percival (Team Runner, Runner) - $7,922
· Ashley Nataupsky (Team Aced) –$ 6,666
· John Regis (Poker Masters) - $5,328
The top 5 team finishes were:
· Team Aced - $59,940
· The Claddaghs - $33,300
· The Clones - $15,984
· Party at the Mansion - $10,656
· Hellmuth Busters - $6,660
The $500+50 buy-in event drew professional poker and celebrity star power to the event, including 2007 WSOP Main Event champion Jerry Yang, 1983 WSOP Main Event champion Tom McEvoy and 2009 WSOP Main Event Final Table members Dennis Phillips, David Rheem and Kelly Kim. Other notable players include Justin Bonomo (returning November team champion with Team Bluff), Jason Lilly (returning November individual champion), Phil Hellumuth, Johnny Chan, Todd Brunson, Paul Wasicka, Mike Matusow, Erica Schoenberg, T.J. Cloutier, David Williams, and Tiffany Michelle. Actors Mekhi Phifer and Chris Masterson, NBA star Chris Mills and L.A. Lakers owner Jerry Buss also played in the first open Dream Team Poker event.
Caesars Palace
3570 Las Vegas Boulevard
Las Vegas, NV
Toll Free Phone: (877) 427-7243
Website: www.caesars.com/caesars/lasvegas

Caesars Palace is one of the world's best known resort-casinos. At the heart of the Las Vegas Strip, Caesars Palace features more than 3,300 hotel guest rooms and suites, 26 diverse restaurants and cafes, 4.5-acre Garden of the Gods pools and gardens, and world-class health spa and salon services. Its 4,100-seat Colosseum spotlights world-class entertainers such as Celine Dion, Elton John and Jerry Seinfeld, and sits just steps away from celebrity chef restaurants and The Forum Shops. The casino offers a wide variety of slot machines and is well-known for its high quality table game play.