Rolling Thunder: A Scientific Study of Dice Control
by Malcom Bennet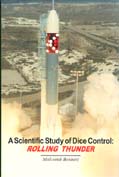 The author investigated the popular concept of controlling dice. He has put his conclusions to print in this 16- chapter work that covers training, launching the dice, holding the dice properly, testing yourself, setting the dice and proper betting.193 pages, indexed paperbound, 2008.

101 Ways to Win at Craps
by Larry Edell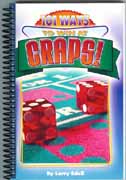 Ten major chapters (plus a glossary, resources page and index) cover the entire range of craps play. Each chapter is divided into ten sections. For example, the Pass and Come Methods includes information on how to make odds-only bets; betting before the come out; making money with place bets; pushing the house; making money with come bets; protecting your pass line bet; betting don't; multiple odds table; remembering odds; making money on a cold table.
The book also includes $50 worth of free coupons.