More Book Reviews
Best Selling Poker Books of 2014
How did the new books compare to the old classics? Well, we will let the data speak for itself. Take a look at the list of the best selling poker books of 2014.
Deal Me In and Eat Professional Poker Players Alive Reviewed
There isn't a clear path by which people become professional poker players. There aren't any good courses at the local vo-tech for a person to study. The road to becoming a poker pro is inevitably difficult, circuitous, and filled with setbacks. Deal Me In is a book describing the course by which twenty top poker players became professionals.
Poker Winners Are Different
There is a big difference between what's typical human behavior and what is called for to play poker at a high level. There aren't a lot of people for whom maximizing their expectation in poker games comes naturally. Poker Winners Are Different by Alan Schoonmaker examines this conundrum.

Golden Touch Dice Control Revolution! How to Win at Craps Using a Controlled Dice Throw!
by Frank Scoblete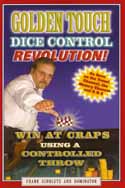 This book explains in words and pictures how to develop a controlled throw in craps to gain the edge. Over 90 photographs show how to set, grip, and throw the dice. You will also learn how to practice your throws, how to determine if you are controlling the dice, how to bet on controlled and random shooters, how to determine your playing bankroll, practical casino camouflage, team play, and more.

Rolling Thunder: A Scientific Study of Dice Control
by Malcom Bennet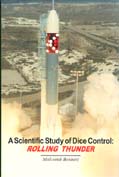 The author investigated the popular concept of controlling dice. He has put his conclusions to print in this 16- chapter work that covers training, launching the dice, holding the dice properly, testing yourself, setting the dice and proper betting.193 pages, indexed paperbound, 2008.

Gambler's Book Shop
The Gambler's Book Shop (or Club) is the world's oldest and largest shop devoted to gambling and all its related topics. Open since 1964, The Gambler's Book Shop has thousands of books covering over 30 different areas of gambling related subjects. Besides the usual topics that include all the casino games, poker, and horse racing, you will find books about math, probabilities, biographies and novels. If you can't visit in person, you can request a copy of their FREE Catalog (CALL 1-800-522-1777) or shop online from their web site. They also offer a free monthly electronic newsletter that features new arrivals.
In the past few years the controversy about whether a shooter can control the dice and produce advantageous numbers has increased. Authors and experts now offer lessons, seminars, DVDs and books on

Howard Schwartz, the "librarian for gamblers," is the marketing director for Gambler's Book Club in Las Vegas, a position he has held since 1979. Author of hundreds of articles on gambling, his weekly book reviews appear in numerous publications throughout the gaming industry. Howard's website is www.gamblersbook.com the subject. So far the house has not demanded shooters roll the dice in special cups rather than by hand, which tells you to some degree, they're not yet in fear of those who show this unique skill with consistency.

Yet the public remains fascinated with the concept.

Gamblers have known about ways to "slide" dice and "blanket roll" for many years. A 1982 book titled Dice: Squares, Tops and Shapes by Burton Williams explains the concept of dice control and Scarne on Dice, originally published in 1945 (now in its eighth edition) discusses "the whip shot," the "Greek shot," the "twist shot" and the "spin shot" among others.

Recent years find many new books that cover the concept of the controlled roll, and here are three of them should you wish to become a student. Each has an interesting title as well:

Rolling Thunder: A Scientific Study of Dice Control by Malcomb Bennett (192 pages, paper bound, $21.95) contains sixteen illustrated chapters including the author's personal field-test (49 pages of what went right or wrong at various Las Vegas casinos). The author analyzes various ways to grip the dice and his observations on how some players have learned to reduce their number of "random" throws. He does conclude that "presetting dice" can reduce sevens. Published in 2008.

The Mad Professor's Crapshooting Bible by Tino Gambino (320 pages, paper bound, $29.95). Published by Pi Yee Press (Stanford Wong), it contains 10 chunky chapters, including those on the grip, the throw, practice, setting the dice, bankroll, bet size, actual casino play, the short table and adapting to it, the "micofiber" table surface (which adds to table randomness). One fascinating fact is to have clean hands if you're the shooter (not because your mother told you to, but because it affects the grip and consistency). Published in 2006.

The Golden Touch Dice Control Revolution! (Win at Craps Using a Controlled Throw) by Frank Scoblete and Dominator (265 pages, paper bound, $16.95) contains 23 chapters and five dozen illustrations. Discusses and details the physical elements of what the authors call The Golden Touch, Dice Sets, Grabs, Grips and Pickups and delivering the dice to the back wall of the table. Those interested in "team play" will find value here and the book answers many questions of how much and what kind of training is required to reach a proficient level. Published in 2005.