LAS VEGAS – As reported by the Daily Dish (SF Gate) – "The professional blackjack player who was rudely awaken by Kid Rock's bouncers looking for rocker Tommy Lee, is challenging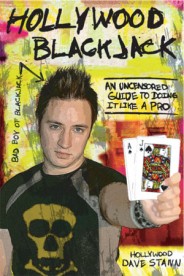 Dave Stann is challenging Kid Rock to a major Blackjack game.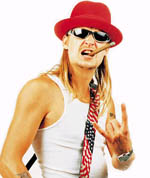 The Devil without a Cause - Kid Rock the musician to a high-stakes card game as he seeks payback for his Las Vegas scare.
"Dave Stann was sleeping in his suite at the Hard Rock Hotel when Rock's minders insisted he let them in on New Year's Eve so they could make sure Lee wasn't a guest of his.
"Angry Stann still has no idea why Rock's heavies were looking for Lee, who was once married to his estranged wife Pamela Anderson, but he can't imagine they were interested in a nice chat.
"Representatives from the Hard Rock Hotel stated that Kid Rock was with the minders -- a claim Stann refutes.
"But Stann does want to set up a meeting across a blackjack table with Kid Rock, so the rocker can apologize for his minders' heavy-handed methods -- they eventually kicked his door down.
"Stann has challenged Rock to a $10,000 game of Elimination Blackjack, a new blackjack/poker hybrid that counts Stann among one of its top players.
"Stann says, 'We received neither an apology nor an autograph from Kid Rock, but I am way past the age of wanting autographs from passion-driven rock stars and think there is a better way to even the score.'
"The card table challenge, which has the loser giving $10,000 to a charity of the winner's choosing, is a standing offer: 'He already owes the Hard Rock casino for the door; why not tack on an extra few dollars for a good cause?'