NAPLES, Florida -- Blackjack is the only casino game where the odds can be in the player's favor if that player knows what he or she is doing. And who better to learn winning ways from than two former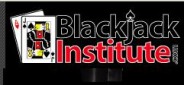 The Blackjack Institute is operated by two MIT Blackjack Team members. members of the legendary MIT blackjack team.
In Las Vegas on Saturday, February 24, at the new Platinum Hotel and Spa; Mike Aponte and David Irvine, former members of the notorious Massachusetts Institute of Technology blackjack team that won millions from casinos, will impart their blackjack wisdom to students during the year's first one-day group seminar.
The cost of this special Blackjack Institute Group Seminar is $899.00 and includes an entire day of instruction, training exercises, insider tips and a luncheon where attendees can learn the real story behind the very successful MIT blackjack team.
The event will run from 8:30am to 5:00pm, and enrollment will be capped at 50 students so focused attention can be provided to all attendees.
This special group session will be one of only a few such opportunities offered within the United States this year by the Blackjack Institute, a school co-founded by Aponte and Irvine. Aspiring card counters can sign up at www.BlackjackInstitute.com .
What makes the Blackjack Institute's training approach so effective is that Aponte and Irvine have translated their experience with the MIT blackjack club into a comprehensive training program that has simple and clear-cut steps. They took the method used to train MIT card counters and reworked the instruction so you don't have to be an Ivy League engineering student to understand or execute the system. Some of the essential points to be taught during the group seminar include:
- Why blackjack is winnable
- Calculating odds
- Understanding basic strategy
- Hi/Lo card counting methodology
- Identifying meaningful pairs
- Deck estimation
- Tracking the true count
- Money management
- Betting strategy
- Analyzing playing conditions
- Gaming responsibly
This coursework provides the base of knowledge from which players can grow. But it is by no means all that players need to know to attain success. The real skill is taking theory and transferring it to practice, which is why the Blackjack Institute Group Seminar includes hands-on exercises throughout the day, exercises similar to the tests or "checkouts" used to ascertain if MIT blackjack team members where ready to work a casino floor counting cards, an activity that is legal in the United States.
At seminar's end, students compete against one another in events designed to test working blackjack knowledge. The top students will then receive awards for their accomplishments. All enrollees also receive a Blackjack Institute Home Kit containing everything a person needs to practice on their own, including: a training manual, instructional DVD, blackjack felt, six decks of playing cards, cut card, discard tray, basic strategy chart, a chip tray and 100 gaming chips.
According to Aponte, blackjack is still one of the most popular card games played at casinos today. Part of the lure is the game's simplicity and the belief that it can be conquered. This fact, however, is exactly what leads many blackjack enthusiasts down a disastrous path.
"Lots of weekend gamblers pick up a blackjack strategy book and try to learn card-counting skills on a flight to Las Vegas or Atlantic City," Aponte said. "This is a recipe for disaster and fiscal ruin. There is nothing a casino likes more than a wannabe card counter with only a cursory knowledge of what he or she is doing. That's why we designed an instructional program that gives students the full breadth of blackjack knowledge, as well as the tools to tell when they're ready for casino play."
As a manager of the MIT blackjack team, and a featured character from the New York Times bestseller Bringing Down The House, Aponte knows a thing or two about effectively training blackjack players. While he and Irvine recognize that books can be a great learning tool, they both also know that face-to-face interaction is how most people learn best, which is why the Blackjack Institute decided to create an in-person training program.
"There are a whole host of factors that need to be analyzed at any given moment to gain an advantage at the blackjack table," Irvine said. "These are matters that can't be easily covered in a book, which is why we believe in-person training to be so valuable."
The Blackjack Institute offers an array of products and services to teach players how to win at blackjack, including: one-on-one private mentoring, a training manual, instructional DVD and a home training course.