ATLANTIC CITY, N.J. -- As reported by the NBC10.com: "A Philadelphia man was touched with the luck of the Irish on Saturday, winning a $100,000 grand prize in a blackjack tournament in Atlantic City.
"George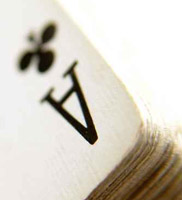 Turak won the first-ever Atlantic City Hilton and Resorts Blackjack Tournament on St. Patrick's Day.
"'I had a great feeling the whole time -- I knew it was going to be my night,' Turak said. 'It's especially fitting to win the $100,000 on St. Patrick's Day and take home a bit of leprechaun's gold.'
"Participants qualified for the March 17 blackjack quarterfinals by playing in free tournaments held daily between Feb. 1 and March 15 at both Hilton and Resorts. The remainder of the field consisted of invited Resorts Destination Club members who qualified through previous casino play.
Resorts Atlantic City
Website: www.resortsac.com

Resorts Atlantic City is situated on 11 acres of land with approximately 310 feet of Boardwalk frontage overlooking the Atlantic Ocean. Resorts offers guests 878 hotel rooms and suites in two hotel towers: the beachfront art deco 15-story Ocean Tower, and the magnificent showpiece, the new $125 million, 27-story luxury Rendezvous Tower, in addition to 24-hour casino excitement at more than 70 table games and nearly 3,000 slot machines.