Bob Dancer's Video Poker For Winners!
by Bob Dancer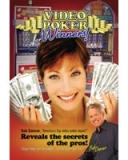 Bob Dancer, America's top video poker expert, has designed the latest and greatest video poker software to do everything but pay you money. You can play VP for Winners! as a game, use it as a tutorial, create strategies, focus on problem areas, check unusual hands, calculate bankroll requirements, figure slot club paybacks, check expected value, and much much more. Learn at home, practicing on the exact video poker screens you find in the casino, including games never before available in video poker software (Super Times Pay, Hundred Play, and Multi-Strike), then win at the casino! The program also contains video introductions and comprehensive help from Bob Dancer. Because Video Poker for Winners! corrects you when you're wrong, this software programs you to win.
Great Video Poker at Club USA Casino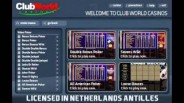 Club USA Casino offers a huge variety of video poker machines in a range of denominations. There over 14 different video poker games including Deuces Wild, All American Poker, Jacks or Better, Joker Poker and more. Many are available in multihand video poker format. Coin-in choices range from $.05 to $5.00 on single hand machines and $.01 to $1.00 on multi-hand machines.
HARRISBURG, Pennsylvania -- As reported by the Pittsburgh Tribune-Review: "Gov. Ed Rendell today will ask the Legislature to legalize video poker machines, which long have flourished as an


illegal industry in Pennsylvania, to provide tuition relief for families earning up to $100,000 per year.
"'This is not an expansion of gambling. It is the recognition that video poker is already a thriving industry in Pennsylvania,' acting state Revenue Secretary Stephen H. Stetler said.
"The plan is to make college tuition more affordable in tough economic times, Education Secretary Gerald Zahorchak said. Tuition relief would be provided to students attending 14 community colleges and 14 state-owned universities such as Slippery Rock and California.
"'This is an emergency,' Zahorchak said. 'It's a crisis.'
"He said the plan would help 10,000 students who otherwise could not afford to attend college. A family earning $45,000 annually would save 77 percent by sending a child to a state-owned university, or would pay 15 percent less at a community college, Zahorchak said.
"Pennsylvania would join nine states that allow video poker. Stetler said license fees and a 50 percent tax on gross sales after payoffs to gamblers would provide $550 million annually. Bars, taverns, restaurants and clubs could have up to five machines..."