Club USA Casino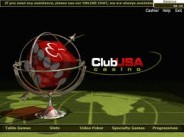 Club USA Casino has burst onto the online casino scene and has won a lot of support from online gamblers. Accepting players from around the world, including the US market, Club USA Casino has a wide variety of slots and games on offer. The casino also has a good sign-up bonus and great customer support. For fun casino action, check out Golden Casino. Club USA Casino accepts US players.
LuckyAce Casino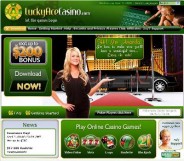 LuckyAce Casino is a new white-label casino that uses 888 software, the same platform that powers one of the oldest and most respected online gambling sites on the web, Casino-on-Net. LuckyAceCasino.com has all the most popular games including: BlackJack, Craps, Video Poker, Roulette, Keno and over two-dozen slot machines with better odds than a Las Vegas casino room. LuckyAce Casino does not accept US players.
LONDON, England -- Leading full service mobile gaming solutions provider Spin3, powered by Microgaming, the world's largest online gaming software provider, has today launched its portfolio of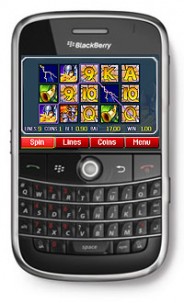 Spin3's new Blackberry Mobile Casino casino games specifically for use on BlackBerry® devices. Spin3's mobile casino games, provided through its GameWire™ platform, can now be played on BlackBerry devices, including the new touch screen Blackberry Storm.
Matti Zinder, Head of Spin3, says, "The BlackBerry is the phone of choice for the company executive and business market. We are giving a user that relies on their BlackBerry device 24 hours a day the opportunity to play casino games on the move, and in a way that fits around their busy lifestyles. With this development, we have opened up a new, prosperous and previously untapped market for our mobile casino clients."
"The emergence of the smartphone is enormously significant for the mobile gaming industry. The BlackBerry's large and high-quality screen delivers an improved user gaming experience."
Supporting the BlackBerry demonstrates Spin3's commitment to the smartphone sector, as it continues to develop casino systems that operate on the most advanced mobile handsets in the market.
Matti Zinder continues, "Spin3 aims to provide value to its clients through innovation; to deliver improved games, services and the industry's leading mobile gaming experience. As well as supporting one of the most popular consumer devices in the iPhone -- we now support the leading handset in the business world as well. We will continue to develop our mobile casino games and systems for the most advanced and popular devices in the market."
Spin3's full portfolio of 15 mobile casino games available through the GameWire platform are supported on BlackBerry handsets that are version 4.3 or advanced, including the Blackberry Storm, Pearl, Curve and Bold, all of which are available to all Spin3 clients from mid-January.
Spin3's GameWire platform currently supports nine languages and all major payment systems including credit and debit cards, as well as a new initiative which enables Vodafone customers in the UK to purchase casino credits via their monthly phone bills.
Spin3 will be providing demos at the International Gaming Expo in London from 27th - 29th January 2009 (Stand 5240) and at Mobile World Congress in Barcelona between 16th - 19th February (Stand 7C34).
Microgaming
MGS House
Circular Road
Douglas IM1 1Bl
Isle of Man
Phone: +44 (0) 1624 647777
Fax: +44 (0) 1624 647778
Email:
sales@microgaming.com
Website: www.microgaming.com
Microgaming released its first online casino software back in 1994. Microgaming powers many of the world's online casino sites and a leading poker network. The company's progressives have paid out over $199 million since inception. Microgaming's poker network has over 40 card rooms and one of the most aggressive tournament schedules on the web.