Club USA Casino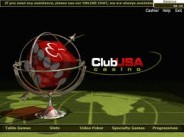 Club USA Casino has burst onto the online casino scene and has won a lot of support from online gamblers. Accepting players from around the world, including the US market, Club USA Casino has a wide variety of slots and games on offer. The casino also has a good sign-up bonus and great customer support. For fun casino action, check out Golden Casino. Club USA Casino accepts US players.
LuckyAce Casino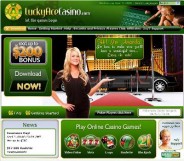 LuckyAce Casino is a new white-label casino that uses 888 software, the same platform that powers one of the oldest and most respected online gambling sites on the web, Casino-on-Net. LuckyAceCasino.com has all the most popular games including: BlackJack, Craps, Video Poker, Roulette, Keno and over two-dozen slot machines with better odds than a Las Vegas casino room. LuckyAce Casino does not accept US players.
LONDON, England -- Leading full service mobile gaming solutions provider Spin3 (www.spin3.com)*, powered by Microgaming, the world's largest online gaming software provider, has today announced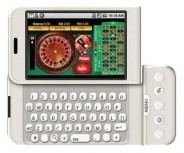 the launch of web-based mobile casino games for the Android G1 phone.
Spin3's new casino games for the Android G1 operate as web applications. The web-based games, which include Blackjack and Roulette, the progressive play slot game Major Millions and the popular Tomb Raider, eliminate the need to download and install games and enable users to play instantly. By combining the Android G1's screen quality and touch-screen controls, Spin3's mobile casino games offer the most advanced mobile casino experience to date.
Matti Zinder, Head of Spin3, says, "Following hot on the heels of the iPhone, the G1, which uses the Google Android operating system, is a new must-have handset for the consumer market. Around 1.5 million Android G1 phones were pre-ordered before it was even launched. That's a phenomenal number. The launch of mobile casino games on the Android G1 is part of Spin3's wider strategy to offer its leading games as web applications for use on web-based smartphones. The G1 offers a powerful breakthrough for the mobile world with a fast, stable, operating system which is all about connectivity, interactivity and the internet. This technology and the mobile internet combine to provide a streamlined channel on which to deliver our games, and a mobile gaming experience that is on par with online."
Matti Zinder continues, "Our ability to provide casino games for the foremost consumer handsets -- the Android G1 and the iPhone -- confirms Spin3's leadership in the mobile gaming industry and enables our clients to offer their customers casino games on the most cutting-edge mobile devices.
"Mobile internet technology represents the next step in the evolution of mobile telephony. The versatility of the Google Android operating system and the fact that it is an open source system means that it is only a matter of time before other handset manufacturers launch devices based on this platform. Spin3 already supports the first device to run on the Google Android system and as new devices are launched, we are confident our development team will continue to adapt our games to support these as well. Spin3 is committed to driving change and innovation, and we are confident that the development of our games portfolio and systems for the new generation of smartphones, including the Android G1, will win mobile gaming that mass-market appeal that it deserves."
Spin3 will be providing demos of the Android G1 games at the International Gaming Expo in London from 27th - 29th January, 2009 (Stand 5240) and at Mobile World Congress in Barcelona from 16th - 19th February, 2009 (Stand 7C34).
Microgaming
MGS House
Circular Road
Douglas IM1 1Bl
Isle of Man
Phone: +44 (0) 1624 647777
Fax: +44 (0) 1624 647778
Email:
sales@microgaming.com
Website: www.microgaming.com
Microgaming released its first online casino software back in 1994. Microgaming powers many of the world's online casino sites and a leading poker network. The company's progressives have paid out over $199 million since inception. Microgaming's poker network has over 40 card rooms and one of the most aggressive tournament schedules on the web.