BOSTON, Massachusetts -- As reported by Metro Boston: "With the prospect of increased gambling options warming on Beacon Hill, an anti-casino advocacy group wrote letters to legislators yesterday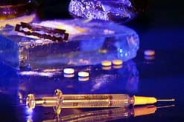 urging them to resist approving casinos and slot machines in the state's future.
"In the letter, the Casino Free Mass Coalition called slot machines 'a technological heroin' and warned against relying on potential gaming revenue as a means to help the state deal with the troubling economic crisis.
"'A state with a proud progressive tradition should not be endorsing — and profiting from — an industry that systematically destroys lives,' read a letter from Richard Young, the group's chairman.
"Last year, legislators shot down Gov. Deval Patrick's proposal to build three resort casinos in Massachusetts. The plan was met with scrutiny, especially the forecasted number of jobs and revenue it could create..."