32 Vegas Top Spot for Gamblers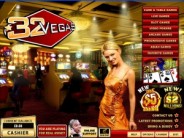 32 Vegas has a huge variety of slot machines, enough to satisfy any slot fanatic. The casino has over 30 video and classic slots to choose from including 7 progressives. You can play as little as a penny per spin all the way up to $5 per line. There are 2,3,5,8, and 9 line slots. Some of the outstanding video slot titles are Gold Rally, Vacation Station and Desert Treasure. Popular classic slots include Fountain of Youth, Bermuda Triangle, and Haunted House. With great variety, fantastic graphics, and innovative themes, 32 Vegas slots are a good thing.
HIGHLAND, CA - As reported by Highlandnews.com: "Sit down at one of San Manuel's recently installed REELdepth slot machines and you may not want to leave. This single slot machine offers a player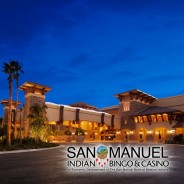 many game choices. You can choose a traditional 3, 4, or 5 reel game or you can change to one of the newer games available. You can also decide whether you want the machine to be a 5 cent, 25 cent, or dollar slot machine. Successful play is rewarded with 3D animations. Picture a shower of coins jumping out in front of the slot machine to celebrate your win. "We were the first casino in California to get these machines," said Rick Rothenberger, slots director for San Manuel Indian Bingo and Casino, "We currently have 54 of them and will be getting 6 more." The REELdepth slot machines are grouped in banks of 8 to 10 and distributed around the casino floor. The new slot machines use a multilayer display technology that makes the 3D effects possible. The technology makes it possible for the casino to change which games are available or the level of play on a particular machine. It will also be easier to add new games when they are available. One of the things that's coming is an Indiana Jones game where the bonus round will feature interactive movie clips...
San Manuel Indian Bingo & Casino
777 San Manuel Boulevard
Highland, CA 92346
Toll Free Phone: 800-359-2464
Website: www.sanmanuel.com

Located in the heart of Southern California, the casino has 2,000 slot machines, Vegas-Style poker or blackjack tables and games like Omaha, Texas Hold'Em and Pai Gow.