Club USA Casino Blackjack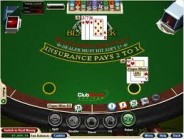 Club USA Casino Blackjack is the best bet for practicing blackjack basic strategy without stress and distractions. The game comes in both free play and real money modes and you can play up to three hands on your own table. The rules are favorable and with a house edge of only 0.71%, better than many casinos. The table minimum is $1 per hand and the maximum is $500.
DETROIT, Michigan -- As reported by The Detroit Free-Press: "A federal judge in Detroit today rejected a bid by Michigan horse racing tracks to overturn a 2004 statewide ballot initiative that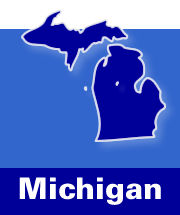 prevents the tracks from installing slot machines without a statewide referendum.
"U.S. District Judge Avern Cohn rejected claims by the racing interests that Proposal 1, which voters approved by a 58-42 percentage margin, created an unconstitutional gambling monopoly for Detroit's three casinos and Michigan Indian tribes, which were exempted by the initiative.
"Cohn said Michigan voters may simply have been trying to restrict the spread of gambling beyond the Detroit and Indian-owned casinos.
"...The lawyer for MGM Grand Detroit, Peter Ellsworth of Lansing, said he was pleased with Cohn's ruling. The lawyer for the horse tracks, Peter Maxwell of Oxford, said his clients are disappointed and plan to appeal to the U.S. 6th Circuit Court of Appeals.
"In 1996, Michigan voters approved Proposal E, which allowed up to three gambling casinos in Detroit. During the early 2000s, Cohn wrote, the horse tracks began lobbying the Legislature for permission to install slot machines..."