BERLIN, Maryland -- As reported by the Washington Post: "Maryland officials are poised to award the state's first slot machine gambling license to the Ocean Downs racetrack, a move its owner has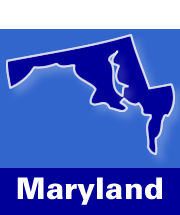 said would allow betting to begin at the Eastern Shore location as early as Memorial Day weekend, according to several sources familiar with the process.
"The anticipated action by a state commission Wednesday would mark a major milestone in the long-running effort to bring slots to Maryland, even as real uncertainties remain about the viability of other locations authorized by voters last year to bolster the state budget.
"Ocean Downs, a family-oriented harness track five miles west of Ocean City, has sought permission to operate 800 slot machines, less than one-third the number allowed at the site by Maryland law.
"Other bidders -- including those seeking to operate the two largest casinos envisioned by the state, in Anne Arundel County and Baltimore -- face obstacles that could delay operations past planned openings in 2011 or sink the bids altogether. The problems include a zoning battle and questions about the bidders' finances..."