Free Slot Tournaments Going on Now at Roxy Palace!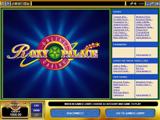 Roxy Palace has slot tournaments 24 hours a day with guaranteed freerolls and free buy-ins. There's a huge variety of types of tourneys to enjoy. Sign up now, join the fun and win some cash!
Roxy Palace Slots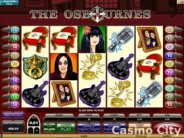 Roxy Palace has an astonishing variety of slot machines. At over 400 games, it should be enough to satisfy any slot fanatic. You can play as little as a penny per spin all the way up to $5 per line. Some of the outstanding video slot titles are The Dark Knight, The Osbournes and Thunderstruck. Popular classic slots include Captain Cash, Cosmic Cat, and Done Deal. With great variety, fantastic graphics, and innovative themes, Roxy Palace slots are a good thing.
ANNAPOLIS, Maryland -- As reported by The (Baltimore) Sun: "An almost even mix of more than 200 advocates and opponents of a measure that would allow slots at Arundel Mills mall voiced their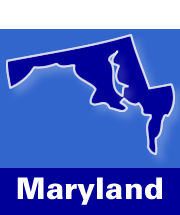 opinions Tuesday night before the Anne Arundel County Council at the last public hearing before the council votes on the bill next week.
"Proponents of slots urged the council to approve the zoning bill, saying slots would bring jobs and increased revenues that would benefit the county's public schools, while opponents pointed to possible increases in traffic and crime as reasons to abandon the proposal.
"'I see slots as bringing down the community,'" said Howard Dunstan of Hanover. 'Bringing slots, crime goes up.'
"asquale Hernandez of Severn said he supported slots. 'We definitely need jobs in our area,' said Hernandez. 'The unemployment rate is going crazy.'
"Senate President Thomas V. Mike Miller, the legislature's leading slots advocate, expressed doubts earlier Tuesday that a proposed casino at the mall would get zoning approval from local officials, though at least one county councilman characterized the bill's passage as imminent..."