32 Vegas Top Spot for Gamblers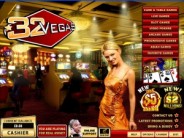 32 Vegas has a huge variety of slot machines, enough to satisfy any slot fanatic. The casino has over 30 video and classic slots to choose from including 7 progressives. You can play as little as a penny per spin all the way up to $5 per line. There are 2,3,5,8, and 9 line slots. Some of the outstanding video slot titles are Gold Rally, Vacation Station and Desert Treasure. Popular classic slots include Fountain of Youth, Bermuda Triangle, and Haunted House. With great variety, fantastic graphics, and innovative themes, 32 Vegas slots are a good thing.
LuckyAce Casino New Video Slots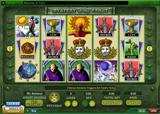 LuckyAce Casino has added some exciting video slots to their casino floor. The four themed nine-line slots all come with scatter pays and bonus rounds. The themes are Knights & Maidens, Mystery of Tarot, Freaky Fruit, and Globetrotter. The bonus rounds are varied, fun and profitable. You can set the machines to play any where from 5 cent up to $2.00 per line. Video slots are a welcome addition at LuckyAce Casino. In light of their publicly-traded status, LuckyAce Casino has decided to restrict US players from gambling at their site. All other players are welcome.
HOLSTEBRO, Denmark - The always innovative software development team at Online-casinos.com, led by webmaster Jan Balslev, has come up with a fun...and free, new facility for visitors - MakeSlots.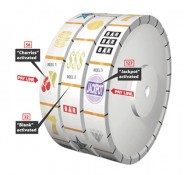 Using simple to manipulate Flash no-download technology, Online-casinos.com has provided players, affiliates and webmasters alike with basic, easy-to-work-with tools that create professional-looking, highly customised slot machines.
The completely free service is available on Balslev's MakeSlots.com website at MakeSlots.com , where visitors will find a straightforward animated guide and all the elements necessary to quickly and easily build their own slot machines, by importing graphics from other locations on the Internet.
"Makeslots.com allows normal websurfers including website owners to make their own custom slot machines," says Balslev. "They can then either play their unique creation on the MakeSlots site, or they can choose an option which provides the finished product in code form which they can export to their own website for use...all completely free of charge."
The possibilities using the service are limitless - fancy a political theme with graphics featuring Barack Obama? No problem! If you're a sports fan, or perhaps an affiliate promoting sportsbooks, here's an appealing and unusual, unique gaming element you can add to your website to increase interest and appeal. Some may want to build their slot around their own business brand - it's all possible.
"The permutations and subjects that online casino players, affiliates or webmasters can use are limited only by their own imaginations," says Balslev. "This was a project on which we had a ton of fun whilst developing the concept, and so can everyone who tries out the fiinished product.
"Whether you use celebrities, sports, gaming elements or personal graphics, you can produce a unique and highly customised instant-play slot that's entertaining and practical in application.
"And the closer is that users need absolutely no technical skills - we've done it all for you and everything you need, even a few suggestions to get you going, is right there in simple animated guide form on the MakeSlots website."
Balslev developed the MakeSlots idea after monitoring comments by many US online casino players frustrated by the withdrawal of commercial software companies from that market, although the idea has equal application in all international markets and all Internet users are invited to use the facility.
MakeSlots.com
Website: www.makeslots.com

Makeslots.com is a unique developer website that allows users to create their own individualized slot machines. They even offer code to embed created slot machines into websites.