by Howard Stutz
Las Vegas Gaming Wire
LAS VEGAS, Nevada -- New International Game Technology Chief Executive Officer Patti Hart knew when she took over the job 23 days ago, the Reno-based __slot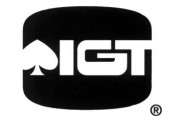 machine__ giant was facing challenges.
Casino customers aren't spending much money on gambling. As such, gaming executives are not replacing older slot machines while holding back on certain capital expenditures.
The result has blunted IGT's earnings over the past year.
Still, Hart, who has been a member of IGT's board of directors since 2006 and was conducting her first quarterly earnings report as head of the company Thursday, said the industry's leading slot machine manufacturer was moving ahead.
IGT said second-quarter net income fell by 44 percent from a year ago. The company reported profits of $38.3 million or 13 cents a share, in the period ended March 31, compared with $68.4 million or 22 cents a share, a year earlier.
Analysts polled by Thomson Reuters expected the company to earn 22 cents a share.
"Our second quarter saw continued difficult economic conditions worldwide impacting our financial results," Hart said in a statement. "But a number of jurisdictions are continuing to see stability in play levels."
Hart, and former IGT CEO TJ Matthews, who is still the company's chairman, told analysts and investors the decline in consumers' playing levels appeared to be leveling off in some gambling markets, such as the Midwest.
"We think we are putting most of this behind us," Matthews said.
IGT's overall company revenues fell 17 percent in the quarter to $475.7 million from $573.2 million.
In total slot machine sales, IGT shipped 12,600 games in the quarter, 500 more than a year ago. However, sales slipped by 1,000 slot machines to North America, which was made up for by the shipment of 1,500 more games internationally.
Susquehana gaming analyst Robert LaFleur said Wall Street had high expectations for IGT heading into the quarter. He criticized what he called IGT's "lackluster product sales," which stood in "stark contrast" to results posted by slot machine rival WMS Industries earlier this week.
"While we expect Ms. Hart to get a honeymoon period from the Street for a few quarters, tolerance for a string of quarters like this is probably limited," LaFleur said.
Shares of IGT, traded on the New York Stock Exchange, closed at $11.30, up 12 cents, or 1.07 percent.
"We remain cautious on the shares pending further insight from new management as to its approach to the increasing product momentum and overall strategic positioning of the company," Oppenheimer gaming analyst David Katz told investors.

International Game Technology (IGT)
Corporate Headquarters
9295 Prototype Drive
Reno, NV 89521-8986
The leader in slot machine manufacture, IGT produces hit after hit including popular favorites Megabucks, Wheel of Fortune, Double Diamonds, to the latest innovations. The website features details on the slots, video slots and other products that IGT is famous for. There's also a Gamefinder function which allows you to search for the locations of your favorite games. Financial and technical information for investors and slot directors is also included.