Online Progressive Slots!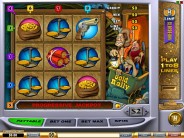 Casino Tropez participates in a wide-area progressive with other Playtech software casinos. They have a wide variety of progressive slots with coin-in from nickels up to $5 slots. Some of the popular titles are Gold Rally, Magic Slots, Safecracker, and Diamond Valley. For great progressive slot action online slots are worth a try!

Harrah's Slot Finder
Want to know if a particular slot is available at your favorite Harrah's casino? Harrah's new 'Slot Finder' will help you find what you are looking for. Search by casino, slot name, denomination and more. . .
LAS VEGAS – As reported by the Business Press: "Thirteen is a number rarely associated with favorable portents, but July 13, 2006, may have been an auspicious date for Harrah's Entertainment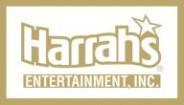 and its slot-player clientele. It was late on that Thursday that Harrahs.com went live with its new 'Slot Finder' application, an online search engine aimed at assisting players in locating the slot games they crave. Already, the new Internet tool is playing to nearly unadulterated raves within the industry.
"Slot Finder was actually 'outed' two days earlier by David Schwartz, director of UNLV's Center for Gaming Research, on his blog, 'Die Is Cast: Thoughts on a World of Chance' (www.dieiscast.com). In the course of doing some routine surfing of Harrah's Web site, Schwartz ferreted out a Beta version of Slot Finder that Harrah's was testing online. Asked if he'd ever found any comparable application, Schwartz replied, 'No, although IGT definitely has stuff on Megabucks,' specifically a search engine that enables
progressive slot
junkies to check on the location and jackpot status of Megabucks games nationwide (www.megajackpots.com).
"…The Harrah's site enables searching by location, denomination, game name and game type (video slots, spinning reels or poker), enabling the slot-hungry player to learn, for instance, that Harrah's Laughlin has 45 different penny-slot games. 'So,' Schwartz wrote, 'if you are dead set on playing a 1-cent Milk Money game, you can rest assured that Harrah's North Kansas City has it.'
"…As Harrah's Vice President of Channel Marketing Katrina Lane noted, Slot Finder involves going through multiple pages to fine-tune the search. 'Because you have to be careful after sending the customer so many results -- screen after screen after screen -- on each page we narrow down the results,' explained Lane. 'We actually considered any number of pieces of information, from pay tables to images of the games.'
"Schwartz noted on his blog that '
video poker
players will be disappointed to learn that there is no pay table information: The machines could be 10/7 or 6/5, but you'd only find that out after showing up in person.'
"'This is definitely not a video poker player's delight,' concurred '
Las Vegas Advisor
' Publisher Anthony Curtis. 'Otherwise, my impression is (Slot Finder) could be spectacular. Slot players want to know two things: One, where can they win, which doesn't exist, and 'where is my favorite?' So this takes care of part 2…."'
Caesars Entertainment
One Caesars Court
Las Vegas, NV 89119
Phone: (702) 407-6000
Fax: (901) 762-8637
Website: www.caesars.com

Caesars Entertainment owns or manages through various subsidiaries more than 40 casinos in three countries, primarily under the Harrah's, Caesars and Horseshoe brand names. Caesars also owns the World Series of PokerŪ and the London Clubs International family of casinos.