Find Loose Slots... Play Online!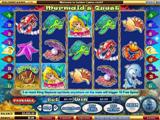 Roxy Palace has some of the loosest slots on the web. Their selection is huge and with less overhead, employee costs and taxes than your typical brick and mortar casino, they can afford to give back a bigger percentages of bets back to the customer. If you're looking for loose slots, play online!
SCOTTSDALE, Arizona -- eMillions(TM), Atronic America's wide area progressive, has hit twice in less than two months at Silver Star Casino in Philadelphia, MS. The first lucky winner went home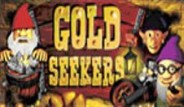 Gold Seekers eMillions with over $50,000 on January 13 of this year, but on March 3rd, Anita Patton walked out with a win of $1,043,727.04.
Anita invested a total of $32.00 in the Gold Seekers(TM) eMillions(TM) game when she hit the Jackpot Re-spin(TM) feature. On the last free spin, she struck gold and hit the jackpot! She couldn't believe it and at first wondered what she did for the machine to make so much noise!
Anita and her husband will use the money to renovate their house. After winning the life changing million-dollar jackpot, Anita said, "This will not change me, but sure will help in life."
eMillions(TM) is a nickel WAP link, which is distinguished by life changing million dollar and life altering million credit jackpots, along with a unique Jackpot Re-spins(TM) feature, multiple new game themes, and an innovative "jackpot button." eMillions(TM) dual jackpots allow players who wager the max bet of seventy-five credits to qualify for the thrilling million dollar jackpot. Players who wager anything less than max bet qualify for the million credit jackpot. The award winning eMillions product additionally features unique, color-changing game play, coupled with the industry's first "jackpot button," which encourages play and facilities player comprehension and enjoyment.
Atronic
Borsigstrasse 26
L?şbbecke 32312
Germany
Phone: +49-5741-273 720
Fax: +49-5741-273 727
Website: www.atronic.com

Atronic holds 190 worldwide gaming licenses including the USA, where it is licensed to sell machines in 24 states and to 140 tribes.