Club USA Casino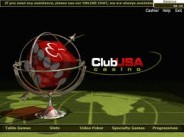 Club USA Casino has burst onto the online casino scene and has won a lot of support from online gamblers. Accepting players from around the world, including the US market, Club USA Casino has a wide variety of slots and games on offer. The casino also has a good sign-up bonus and great customer support. For fun casino action, check out Golden Casino. Club USA Casino accepts US players.
32 Vegas Top Spot for Gamblers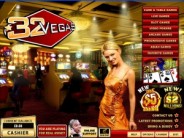 32 Vegas has a huge variety of slot machines, enough to satisfy any slot fanatic. The casino has over 30 video and classic slots to choose from including 7 progressives. You can play as little as a penny per spin all the way up to $5 per line. There are 2,3,5,8, and 9 line slots. Some of the outstanding video slot titles are Gold Rally, Vacation Station and Desert Treasure. Popular classic slots include Fountain of Youth, Bermuda Triangle, and Haunted House. With great variety, fantastic graphics, and innovative themes, 32 Vegas slots are a good thing.
ROCHESTER, NY - Dimension Technologies Inc. (DTI) today announced that the Company signed
five-year agreements to license and supply Wells-Gardner Electronics Corporation
(AMEX:WGA - News) with DTI 3D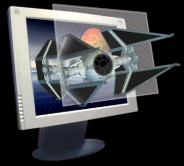 products. Wells Gardner will market DTI's 3D products
exclusively for the gaming, lottery, amusement and casino signage markets.

"We are very excited about the growth opportunity that our relationship with Wells-Gardner
represents to feature and launch our patented 3D technology in their markets," said Arnie
Lagergren, CEO of Dimension Technologies Inc. DTI is the world leader in true threedimensional
imaging on flat panels without the use of special glasses. The Company owns major
patents on this breakthrough technology. Its goal is to conduct leading edge research into the
creation of real 3D images, and use that research to produce market-ready products and licensable
technology.
"The displays being built for Wells Gardner embody significant advances in DTI's technology,"
said Jesse Eichenlaub, CTO of Dimension Technologies. "The displays made for Wells Gardner
products will have a very wide field of view, will be very bright and easy on the eyes, and - like
all DTI displays - will be able to electronically switch between a conventional 2D display mode
and eye popping real 3D. Customers will be able to display all of their existing 2D content as well
as new 3D content."
"We are very excited about the 3D technology we are licensing," said Robert Lube, Wells-
Gardner's Vice President of Engineering. "DTI's 3D technology has been designed specifically
for the gaming market and incorporates a patented 2D/3D switch which allows game play in 2D,
which is much more user friendly, eliminating eye strain. Possibilities are endless in the game play and game attract mode."
Anthony Spier, Wells-Gardner's Chairman and Chief Executive Officer noted: "This is a dramatic
step in our strategy of developing proprietary products for our customers. We anticipate
marketing these 3D products to our customers immediately and expect revenue to begin in 2009.
We have developed what we believe are the best value 3D products in the market and we expect
to obtain the leading market share in this space. We also expect to increase our LCD market share as a result of this development."
Dimension Technologies Inc.
315 Mount Read Blvd.
Rochester, NY 14611
Phone: (585) 436-3530
Website: www.dti3d.com/component/option,com_frontpage/Itemid,1/

Dimension Technologies Inc. (DTI), conceives and develops innovative optical technologies that add highly desirable and product differentiating features to flat panel displays. These technologies include: autostereoscopic technology that makes 3D images leap out of the screen creating a "WOW" effect for the viewer; and ultra high definition (UHD) projection technology that allows groups to read a license plate in an image captured from orbit.