Club USA Casino Blackjack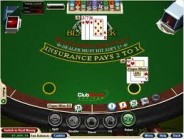 Club USA Casino Blackjack is the best bet for practicing blackjack basic strategy without stress and distractions. The game comes in both free play and real money modes and you can play up to three hands on your own table. The rules are favorable and with a house edge of only 0.71%, better than many casinos. The table minimum is $1 per hand and the maximum is $500.
ATLANTIC CITY, New Jersey -- As reported by The Press of Atlantic City: "In these difficult economic times, budget-conscious gamblers have been pinching their pennies — except for when it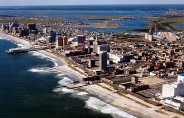 Atlantic City Casinos comes to playing the penny slot machines.
"The copper cent bearing Abraham Lincoln's likeness is helping to emancipate casinos from their financial crisis during a recession that has been particularly harsh on the gambling industry.
"While Atlantic City's casino revenue has plummeted overall, the take from penny slot machines and their 2-cent counterparts rose 8.4 percent last year, compared with 2007, to nearly $698 million, according to newly released statistics. Penny machines outperformed all other slot machines in 2008.
"Although the debut of penny machines preceded the recession, these 1-cent wonders seem to epitomize the cautious spending habits of gamblers amid the economic meltdown..."