Free Slot Tournaments Going on Now at Roxy Palace!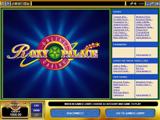 Roxy Palace has slot tournaments 24 hours a day with guaranteed freerolls and free buy-ins. There's a huge variety of types of tourneys to enjoy. Sign up now, join the fun and win some cash!
Club USA Casino Blackjack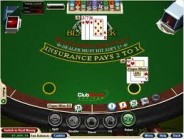 Club USA Casino Blackjack is the best bet for practicing blackjack basic strategy without stress and distractions. The game comes in both free play and real money modes and you can play up to three hands on your own table. The rules are favorable and with a house edge of only 0.71%, better than many casinos. The table minimum is $1 per hand and the maximum is $500.
ATLANTIC CITY, New Jersey -- As reported by The Press of Atlantic City: "Casino security guards now have the power to detain suspected underage gamblers and drinkers without having to wait for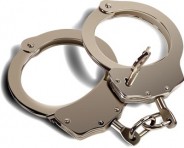 the police to show up first.
"The New Jersey Casino Control Commission voted today to expand the guards' authority to help combat a continuing problem with underage gambling and drinking at the 11 casino hotels.
"The latest available statistics show that a total of 230 underage people were either arrested or detained between Jan. 1 and July 15, 2008, compared to about 360 in 2007.
"Previously, security guards were allowed to eject suspected underage gamblers or drinkers from the casino. But now they may detain them until local police arrive to make an arrest..."